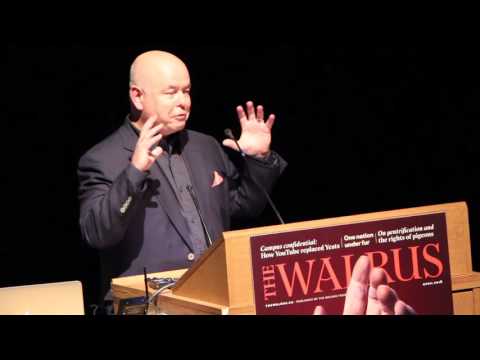 Branding of vice
by Terry O'Reilly
The rider and the damage done
by Torquil Campbell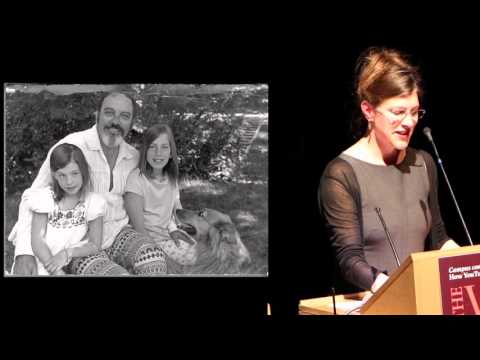 The necessary fanfare (finally)
by Rebecca Duclos
And through their vice we are healed
by Garvia Bailey
Why is my brain so stupid?
by Dan Riskin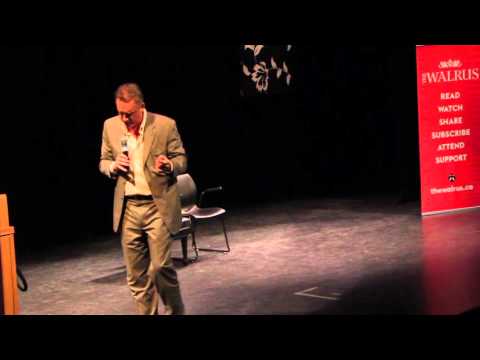 Tolerance as a vice
by Jordan B. Peterson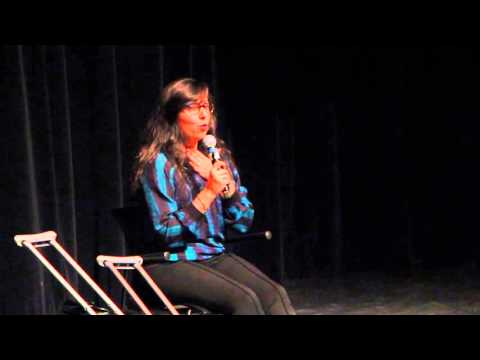 Hardwired for vice?
by Nadia Chaudhri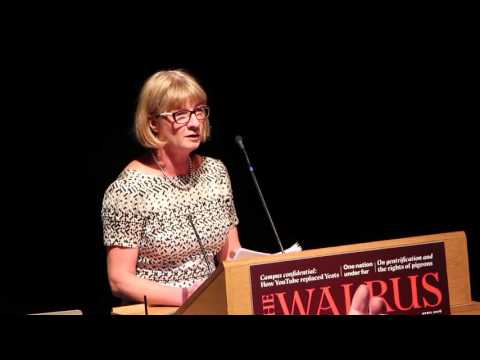 Concordia University Presents The Walrus Talks Vice
| FULL SHOW
Featuring:
"And Through Their Vice We Are Healed" by Garvia Bailey, broadcaster, JAZZ.FM91
"The Necessary Fanfare (finally)" by Rebecca Duclos, Concordia University
"Branding of Vice" by Terry O'Reilly, CBC Radio host and advertising expert
"Hardwired for Vice?" by Nadia Chaudhri, Concordia University
"Tolerance as a Vice" by Jordan Peterson

, University of Toronto

"The Rider and the Damage Done" by Torquil Campbell, musician and writer
"Why Is My Brain So Stupid?" by Dan Riskin, author, co-host of Daily Planet
---
Garvia Bailey hosts Good Morning Toronto! every weekday on Jazz FM 91. She got her start in independent film and later moved to the CBC, where she hosted Canada Live, Radio 2 Top 20, Backstage Pass, and Big City, Small World. She also contributed to cbcmusic.ca and produced the documentary programs Outfront and Global Village.
---
Rebecca Duclos, dean of Concordia University's Faculty of Fine Arts, previously held academic and administrative positions at the School of the Art Institute of Chicago. Rebecca has also worked as a public programmer and curator at several renowned cultural organizations. The Compulsive Browse, her ongoing research project, focuses on the many para-academic research methods that artists, designers, and curators use to prepare their projects.
---
Terry O'Reilly hosts CBC Radio's Under the Influence and previously hosted O'Reilly on Advertising and The Age of Persuasion. He began his career as a copywriter for Campbell Ewald, DDB Canada, and Chiat/Day and in 1990 co-founded Pirate Radio and Television, a creative audio-production company. Terry has won hundreds of national and international writing awards and has directed Alec Baldwin, Ellen DeGeneres, Kiefer Sutherland, Bob Newhart, Martin Short, and Drew Carey.
---
Nadia Chaudhri is a professor of psychology at Concordia University. Her research examines how environmental stimuli that routinely accompany drug use can eventually symbolize drug availability in the minds of addicts. Nadia is particularly interested in the psychological and brain mechanisms that underpin drug use and relapse.
---
Jordan B. Peterson is a clinical psychologist and professor at the University of Toronto and a former professor at Harvard. He studies the psychology of religious and ideological belief as well as ways to assess and improve personality and performance. He was nominated for Harvard's Levenson Memorial Teaching Prize and serves as a frequent guest panelist on TVO's The Agenda with Steve Paikin. Jordan is writing a book of rules for living, which Random House will publish in 2017.
---
Torquil Campbell was born in Sheffield, England. He is a musician and writer. He plays in the bands Stars and Memphis.
---
Dan Riskin is an evolutionary biologist who makes science accessible to popular audiences. He co-hosts both Daily Planet, the world's only hour-long daily science show, on Discovery Canada, and Monsters Inside Me, Animal Planet's wildly successful show about parasites.
---
---
The Walrus Talks is a national series of events produced by the charitable, non-profit Walrus Foundation as part of an educational mandate to provide forums for conversations on matters vital to Canadians.
Each event offers lively, thoughtful, inspiring, riveting, smart, new thinking from scientists, writers, performers, scholars, and leaders of business and the arts.