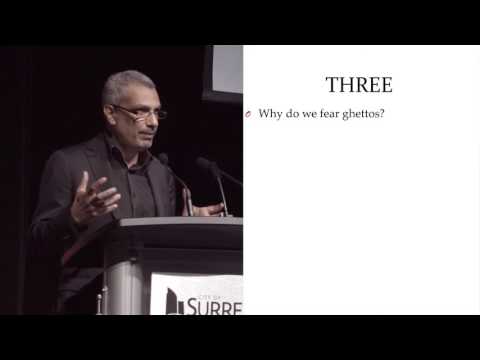 In Defence of Ghettos
Kamal Al-Solaylee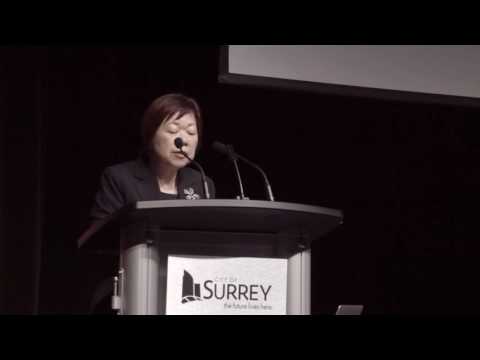 Beyond the Keys to a Successful Welcome
Queenie Choo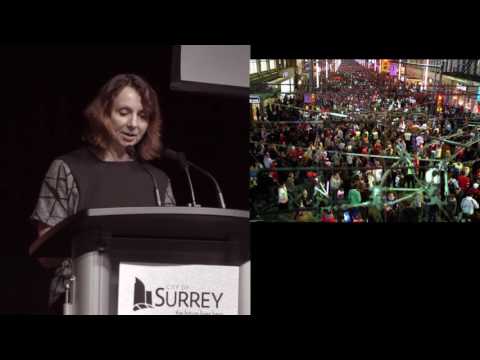 Migration: Our Collective Story
Mary Clare Zak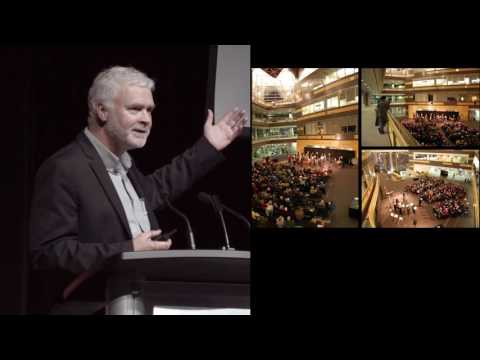 Inclusive Design
Michael Heeney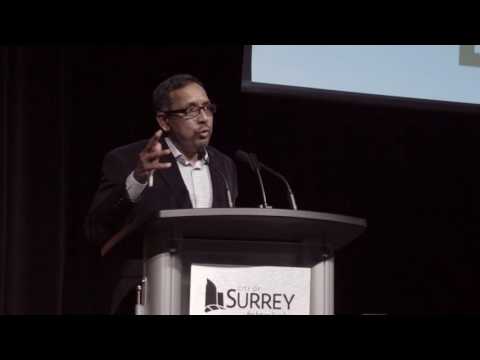 A Voice for the Voiceless
George Abraham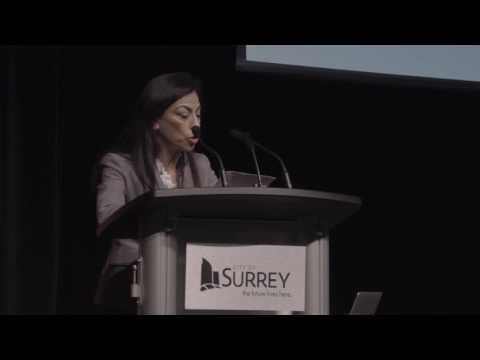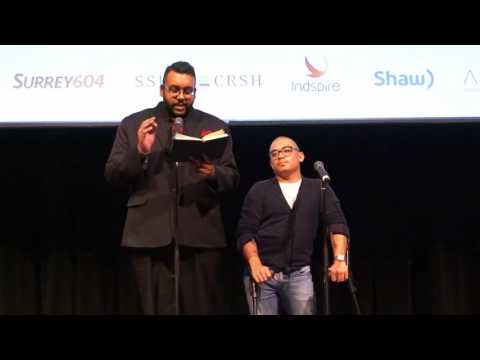 Flow, Rhythm, and Migration
Big Love and Kalvonix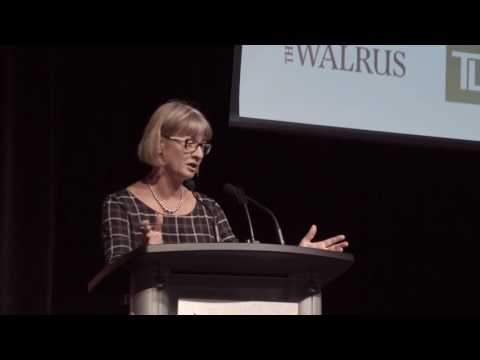 TD Presents The Walrus Talks Cities of Migration (Surrey 2016) FULL SHOW
Featuring:
George Abraham, founder and publishing director, New Canadian Media
Carmen Aguirre, actor, author, and playwright
Kamal Al-Solaylee, author and university professor
Queenie Choo, CEO, S.U.C.C.E.S.S.
Michael Heeney, principal, Bing Thom Architects
Rick "Big Love" Kumar and Calvin "Kalvonix" Tiu, rappers
Mary Clare Zak, managing director, social policy & projects, City of Vancouver
---
George Abraham has been a journalist in five countries, adapting his craft to suit local conditions. He is the founder of New Canadian Media, which offers an immigrant take on Canadian current affairs and has the support of the mainstream media, journalism schools, and think tanks.
---
Carmen Aguirre, a Vancouver-based award-winning theatre artist, wrote The Trigger, The Refugee Hotel, and Blue Box. She is currently working on three new plays: Anywhere but Here, The Trial of Tina Modotti, and Broken Tailbone. Her bestselling first book, Something Fierce: Memoirs of a Revolutionary Daughter, won CBC's 2012 Canada Reads competition. Carmen has eighty film, TV, and stage acting credits and is a Theatre of the Oppressed workshop facilitator. She is a graduate of Studio 58.
---
Kamal Al-Solaylee is an associate professor at Ryerson University's School of Journalism. He holds a Ph.D. in English and is the author of Intolerable: A Memoir of Extremes, which won the Toronto Book Award and was a Canada Reads finalist. The Globe and Mail called his second book, Brown: What Being Brown in the World Today Means (to Everyone), "essential reading." @KamalAlSolaylee
---
Queenie Choo is the CEO of S.U.C.C.E.S.S., one of the largest non-profit social-service agencies in BC, where she brings a results-oriented approach and a genuine sensitivity to people. Queenie received the Queen Elizabeth II Diamond Jubilee Medal, and she was a nominee for Canadian Immigrant's Top 25 Canadian Immigrants list and the YWCA's Women of Distinction Award. @queeniechoo
---
Michael Heeney has worked for over twenty years with Bing Thom Architects, helping clients make decisions about responsible design. Michael is also engaged in theatre, and he explores the connections between producing great plays and creating great architecture. He served on the boards of the Vancouver Art Gallery, the Downtown Vancouver Association, and the Vancouver chapter of Lambda Alpha International. He is a member of the Vancouver Economic Commission and the PuSh Festival board.
---
Rick "Big Love" Kumar is a philanthropist, an outreach program presenter, and a winner of the Surrey Board of Trade's Top 25 Under 25 Award. He is now working in education, where he hopes to inspire young people to embrace their creative potential. @OneLonelyPoet
---
Calvin "Kalvonix" Tiu is a rapper, songwriter, motivational speaker, and aspiring counsellor. Calvin was born with cerebral palsy but hopes to live his dreams despite daily challenges. He has a professionally produced music video, an album, and a published essay, and he won the Surrey Board of Trade's Top 25 Under 25 Award. @Kalvonix
---
Mary Clare Zak has worked for all three levels of government as well as the non-profit sector, and has experience in immigration, multiculturalism, anti-racism, programs for women and people with disabilities, children's rights, and reconciliation with Aboriginal communities. She is a part-time master's student at Simon Fraser University, studying how local governments can address urban inequality, chronic disease, and climate change.
---
---
Questions about the Walrus Talks? Read our FAQs here.
The Walrus Talks is a national series of events produced by the Walrus Foundation. Each event offers thoughtful, inspiring thinking from scholars, writers, performers, scientists, artists, and business leaders.