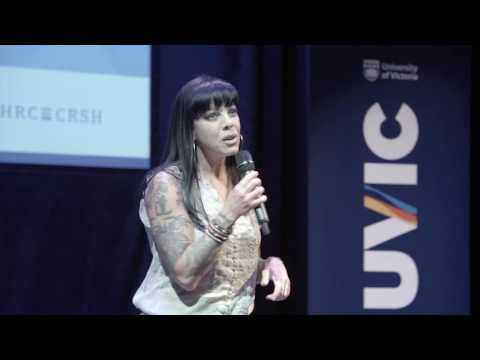 Outrageous optimism
Bif Naked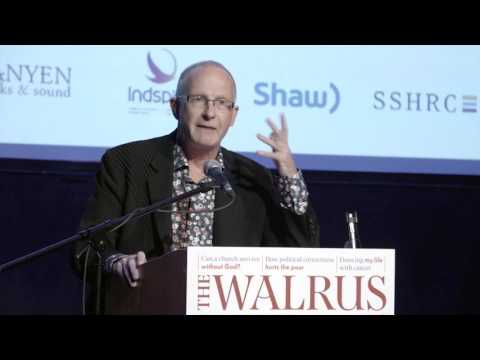 The grandpopsicle index
Bill Richardson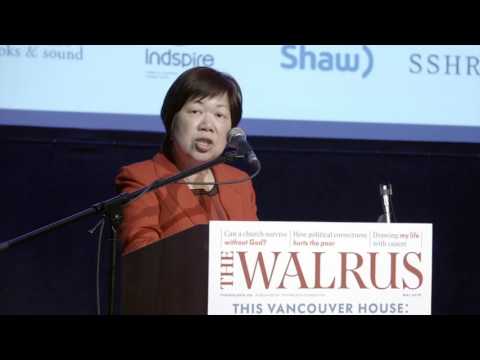 Whose quality of life is it?
Queenie Choo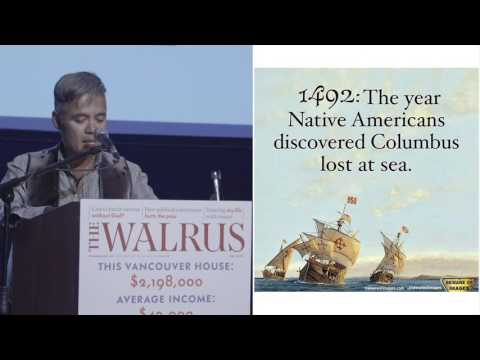 Two-eyed seeing: resistance and resilience in Indigenous health
Evan Adams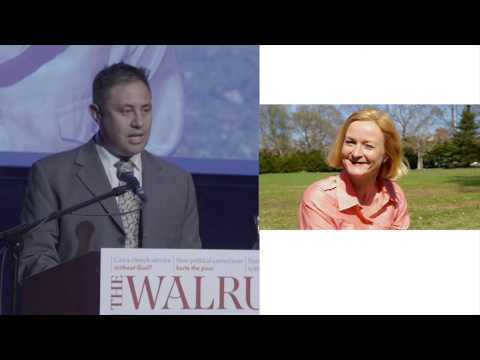 Dementia: the last frontier of quality of life
Alexandre Henri-Bhargava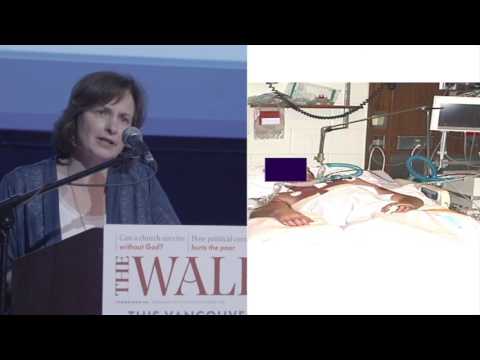 Living well until you die
Kelli Stajduhar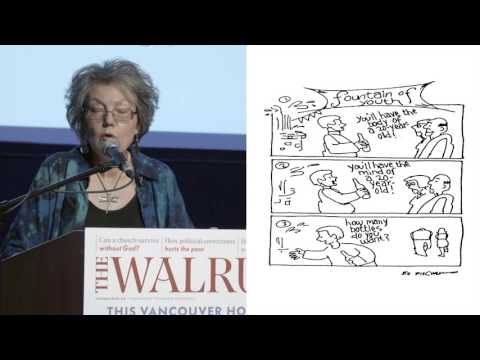 The paradox of aging
Neena L. Chappell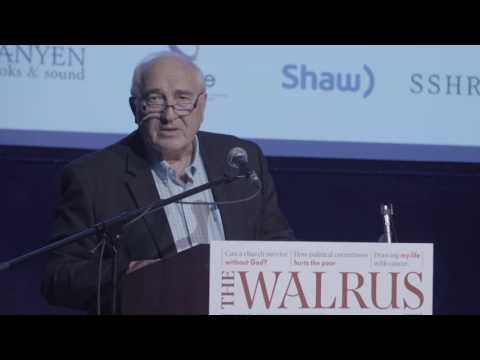 The challenges of allocating scarce resources
Wilson Parasiuk
University of Victoria Presents The Walrus Talks Quality of Life (Vancouver 2016) FULL SHOW
Featuring:
"Whose Quality of Life Is It?" by Queenie Choo, CEO, S.U.C.C.E.S.S.

"Two-Eyed Seeing: Resistance and Resilience in Indigenous Health" by Evan Adams, chief medical officer, First Nations Health Authority

"Living Well until You Die" by Kelli Stajduhar, nurse and palliative care researcher, University of Victoria

"The Challenges of Allocating Scarce Resources between Competing Needs" by

Wilson Parasiuk, social entrepreneur
"Dementia: The Last Frontier of Quality of Life" by Alexandre Henri-Bhargava, neurologist and medical educator

"The Paradox of Aging" by Neena Chappell, professor, Institute of Aging & Lifelong Health, University of Victoria

"The Grandpopsicle Index" by Bill Richardson, author and broadcaster

"Outrageous Optimism" by Bif Naked, musician and author
---
Queenie Choo is the CEO of S.U.C.C.E.S.S., one of the largest non-profit social-service agencies in BC, where she brings a results-oriented approach and a genuine sensitivity to people. Queenie has received the Queen Elizabeth II Diamond Jubilee Medal, and she was a nominee for Canadian Immigrant's Top 25 Canadian Immigrants list and the YWCA's Women of Distinction Award.
@queeniechoo
---
Evan Adams, chief medical officer for the First Nations Health Authority, is of Sliammon First Nation ancestry. As CMO, he works with government partners on population and public-health matters. Previously, Evan was deputy provincial health officer at the British Columbia Ministry of Health, where he gave advice on First Nations and Aboriginal health issues. He also reported on health issues affecting the general population and set out a path for improving First Nations health and wellness.
---
Kelli Stajduhar is a professor at the University of Victoria's School of Nursing and at its Centre on Aging. She has worked in oncology, palliative care, and gerontology for over thirty years. Her clinical work and research focused on the health-service needs of people who are dying and on the needs of marginalized and vulnerable populations. Kelli publishes and speaks widely on palliative care, family caregiving, health-system design, and research partnerships with health authorities.
@KStajduhar
---
Wilson Parasiuk is a veteran social entrepreneur with experience in government policy, planning, and implementation. He has developed public-private partnerships to export Canada's health care, housing, civics, and energy expertise. Wilson held deputy minister and minister positions in Manitoba before moving to the Vancouver area in 1989, where he is currently based.
---
Alexandre Henri-Bhargava is a Victoria-based behavioural neurologist, a clinical assistant professor of neurology at UBC and a medical educator at the Island Medical Program, a partnership between the University of Victoria and UBC's Faculty of Medicine. He is also leading a group of physicians across Canada who wish to create a formal training program in interdisciplinary brain medicine in order to break down silos and increase patient-care capacity.
---
Neena L. Chappell is a professor of sociology and aging at the University of Victoria. She has conducted research on family and formal care of older adults, health care policy, and healthy aging for over 35 years. She is past-president of the Canadian Association on Gerontology and Academy II (Social Sciences) of the Royal Society of Canada and was Canada Research Chair for 14 years. She established two world-class research centers on aging, at the Universities of Manitoba and Victoria.
---
Bill Richardson is a writer and broadcaster whose books include Bachelor Brothers' Bed and Breakfast, which won the Stephen Leacock Medal for Humour, and the children's novel After Hamelin, which won the Silver Birch Award. He hosted Richardson's Roundup and Bunny Watson on CBC Radio. He lives in Vancouver and Holmfield, Manitoba.
---
Bif Naked was born in India and raised in the United States and Canada. After fronting the underground bands Gorilla Gorilla and Chrome Dog, Bif became a prominent solo artist, performer, and songwriter. She has appeared in films and on TV shows including The Tonight Show with Jay Leno and Buffy the Vampire Slayer. Bif lives in Vancouver.
@bifnaked
---
---
The Walrus Talks is a national series of events produced by the charitable, non-profit Walrus Foundation as part of an educational mandate to provide forums for conversations on matters vital to Canadians.
Each event offers lively, thoughtful, inspiring, riveting, smart, new thinking from scientists, writers, performers, scholars, and leaders of business and the arts.