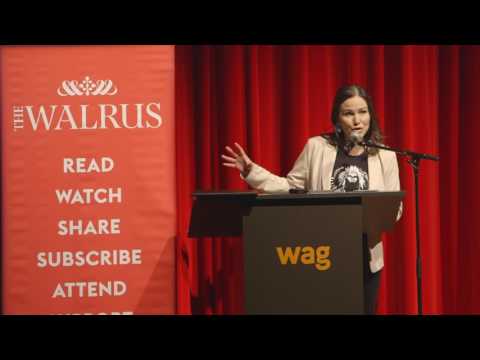 Spaces for street survivance and spirituality
by Eekwol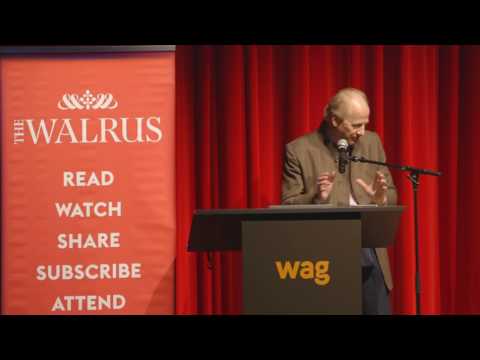 Embracing complexity: cities Indigenous again
by John Ralston Saul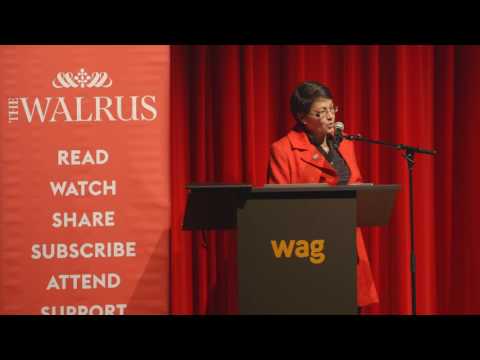 Racism's "cover girl" reclaims her narrative
by Rosanna Deerchild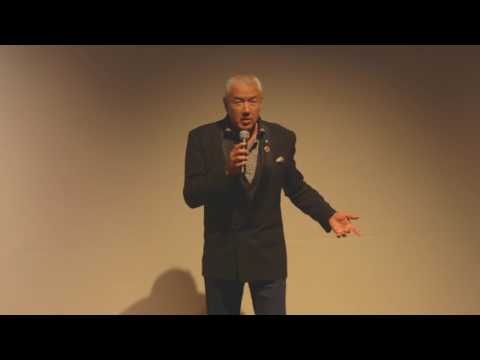 Who you calling Indian?
by Tom Jackson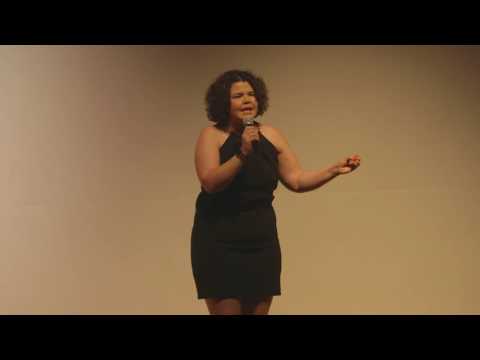 Rebelling with a purpose
by Zoey Roy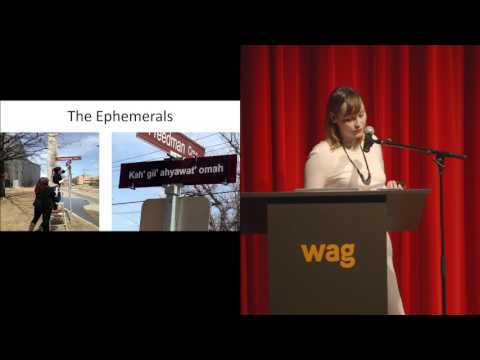 Affirming our presence through art
by Jaimie Isaac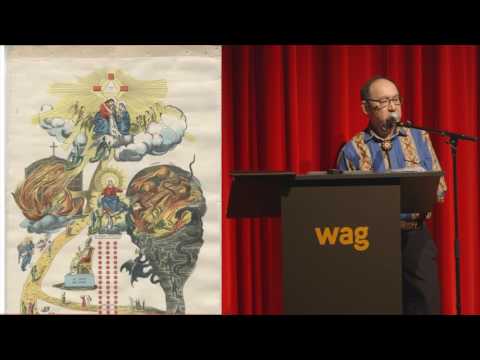 Decolonizing Indigenous spirituality for a better city
by Blair Stonechild
TD Presents The Walrus Talks The Indigenous City at the Winnipeg Art Gallery (Winnipeg 2016)
FULL SHOW
Featuring:
Rosanna Deerchild, host of CBC's Unreserved
Jaimie Isaac, writer, curator, artist, and arts administrator
Tom Jackson, actor, singer, and activist
Lindsay Knight, a.k.a. Eekwol, hip hop artist
Zoey Pricelys Roy, spoken word poet, social entrepreneur, and author
John Ralston Saul, essayist and novelist
Blair Stonechild, professor of Indigenous Studies, First Nations University of Canada
---
Rosanna Deerchild is the host of CBC Radio One's Unreserved, a space for Indigenous community, culture, and conversation. She is a veteran broadcaster, having worked at APTN, Global, and NCI FM, where she hosted All My Relations. She wrote the poetry collections This Is a Small Northern Town (winner of the Aqua Books Lansdowne Prize for Poetry) and Calling Down the Sky, and she co-founded the Aboriginal Writers' Collective of Manitoba. Originally from the O-Pipon-Na-Piwin Cree Nation at South Indian Lake, Rosanna now lives and works in Winnipeg.
Jaimie Isaac is a Winnipeg-based writer, artist, educator, and member of the Sagkeeng First Nation in Treaty One territory. Jaimie is presently the Indigenous curator-in-residence at the Winnipeg Art Gallery, and she has been involved in many residencies, including Art and Reconciliation in Kamloops and Social Engagement in Sante Fe. She has also served on numerous arts juries, committees, and boards.
Tom Jackson is a recording artist, actor, philanthropist, and ambassador to the Canadian Red Cross. An officer of the Order of Canada and the 2014 recipient of a Governor General's Performing Arts Award, he proudly marches into boardrooms or shelters ready to dispense hugs or mobilize others to take action.
Eekwol, a hip hop emcee and member of the Muskoday First Nation, draws on Plains Cree Indigenous music and hip hop history. Her records include Niso, The List, Apprentice to the Mystery, and Soundsick?! , and she is currently promoting her newest album, Good Kill, released in fall 2015.
Zoey Pricelys Roy is a spoken-word poet, community-based educator, social entrepreneur, and the author of Homecoming, a poetic memoir. She has worked with youth in communities across Canada and believes that art is facilitating the change we need in the world.
John Ralston Saul is an award-winning essayist and novelist whose works have been translated into twenty-eight languages in thirty-seven countries. His most recent work, The Comeback, an examination of the return to power of Aboriginal peoples in Canada, has greatly influenced the national conversation. John is the former president of PEN International, co-founder and co-chair of the Institute for Canadian Citizenship, and a companion of the Order of Canada and the Order of Ontario.
Blair Stonechild, a member of the Muscowpetung Saulteaux First Nation, was the first instructor hired by the Saskatchewan Indian Federated College. He co-authored Loyal till Death: Indians and the North-West Rebellion, which won the Saskatchewan Book Award and was a finalist for the Governor General's Literary Award. He also wrote The New Buffalo: The Struggle for Aboriginal Post-Secondary Education in Canada, a finalist for the Saskatchewan Book Award, and Buffy Sainte-Marie: It's My Way, which won the award in 2013. Blair was a trustee of the Canadian Museum of Civilization and has consulted extensively on Aboriginal education.
---
---