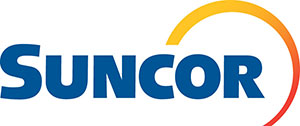 The Walrus Talks speakers will speak to all aspects of the topic, including First Nations perspectives on the key to sustainable energy, energy consumption, the role technological innovations will play in our energy future, youth engagement, and more.
Featuring:
The Political Landscape by Gary Mason, Globe and Mail
Clean-tech Bulls Versus Climate Bears by Tom Rand, MaRS Discovery District
Show Me the Numbers by William E. Rees, University of British Columbia
Energy Caterpillars and Butterflies by Jonathan Rhone, Axine Water Technologies
First Nations: Key to Sustainable Energy by Kekinusuqs, Judith Sayers, National Aboriginal Economic Development Chair
Beyond Harold Innis by Shauna Sylvester, Carbon Talks
Mobilizing for Change by Kali Taylor, Student Energy
---
Gary Mason began his journalism career in 1981, working as a summer intern for the Canadian Press in British Columbia. For one of his first assignments, he covered the last days of the province's favourite son, Terry Fox. Gary would later work for Victoria's Times Colonist before joining the Vancouver Sun, where he stayed for nineteen years, holding a variety of positions, including legislative bureau chief, city editor, and deputy managing editor, before launching his popular sports column in 1997. Gary joined the Globe and Mail in 2005 as a national columnist covering B.C. and western Canadian affairs. Gary is a six-time winner at the Jack Webster Awards, which in 2010 named him Commentator of the Year. He also won two National Newspaper Awards. Gary is the author or co-author of six books, including the bestseller Patriot Hearts: Inside the Olympics that Changed a Country, which he wrote with John Furlong.
---
Tom Rand works in carbon mitigation, having left a successful career as a software entrepreneur. He is active in cleantech venture capital, technology incubation and commercialization, and public advocacy. Tom is managing partner of the privately backed $30 million MaRS Cleantech Fund and a senior advisor at the MaRS Discovery District; he also sits on the boards of several clean energy organizations. In 2011, Tom opened the Planet Traveler, a low-carbon hotel in downtown Toronto. He published his first book, Kick the Fossil Fuel Habit: 10 Clean Technologies to Save Our World, in early 2010, and his second, Waking the Frog: Solutions for Our Climate Change Paralysis, earlier this year. He believes that we have yet to engage in a serious public conversation about climate change and the economic opportunities that a low-carbon economy will create. Tom holds a B.Sc. at the University of Waterloo, an M.Sc. at the University of London and LSE, and an M.A. and Ph.D. at the University of Toronto. He is also an Action Canada fellow.
---
William Rees has taught at the University of British Columbia's School of Community and Regional Planning since 1969. He founded SCARP's environment and resource planning concentration and from 1994 to 1999 served as director of the school. William's teaching and research focuses on the public policy and planning implications of global environmental trends and the necessary ecological conditions for sustainable socio