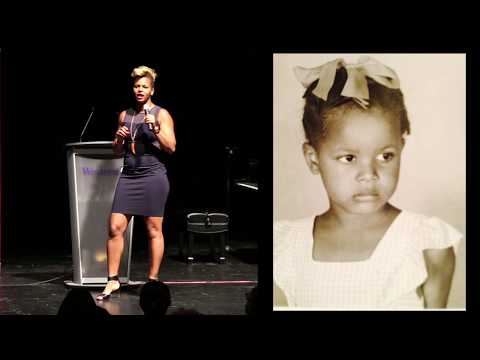 Purposeful living
Karina LeBlanc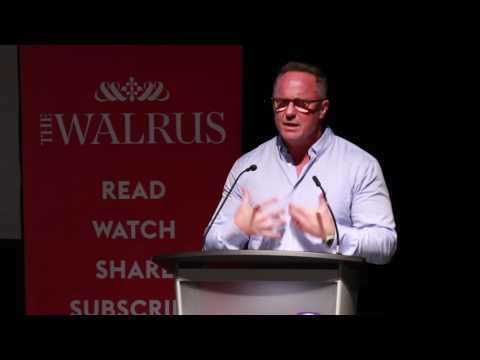 WTF is that?
Kevin Newman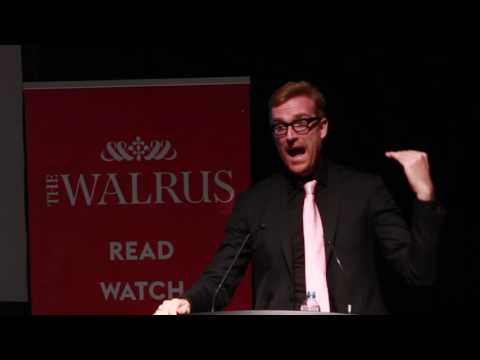 Choose your own destiny (now with over 538 possible endings!)
Ryan North
My big voice
Elaine Overholt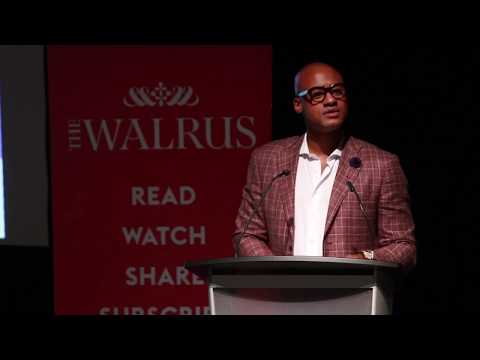 And the truth is…
David Simmonds
Destiny, determinism, divergence and distributions
Mark Daley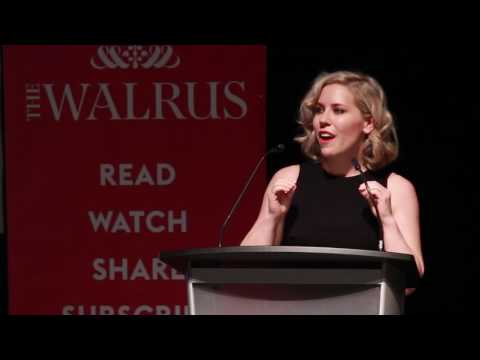 Pivoting moments
Stephanie Duhaime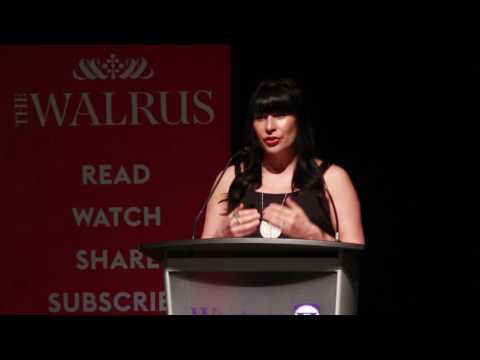 Sharing the journey: Indigenous experiences in postsecondary
Candace Brunette
Western Alumni Presents The Walrus Talks Destiny at Western University (London 2016) FULL SHOW
Featuring:
"Destiny, Determinism, Divergence and Distributions"Â

by

Mark Daley

, associate vice-president (research), Western University

"Sharing the Journey: Indigenous Experiences in Postsecondary"Â

byÂ

Candace Brunette, Director, Indigenous Services, Western University

"My Big Voice"Â

byÂ

Elaine Overholt, performance and vocal master

"And the truth is…" by

David Simmonds

, vice-president, public affairs, McKesson Canada

"Choose Your Own Destiny (Now With Over 538 Possible Endings!)" byÂ

Ryan North, writer of Romeo and/or Juliet, To Be or Not To Be, and creator of Dinosaur Comics

"Pivoting Moments" by

Stephanie Duhaime (B.A. Economics and BESc, 2003), Foreign Service Officer

"Purposeful Living" by

Karina LeBlanc, retired Olympic Bronze Medalist soccer player, UNICEF Ambassador and motivational speaker

"

WTF is that?" by

Kevin Newman

, anchor/correspondent, CTV News
And more!
---
Mark Daley believes that every problem can be modelled, understood, and solved with mathematics and that nature produces the most interesting problems. He is Western University's interim associate vice-president (research); an associate professor of computer science, biology, and statistics; and the board chair at Compute Ontario.
---
Candace Brunette is a Cree woman from Fort Albany First Nation and a proud mother of two boys. She has been working in Aboriginal education for over fourteen years. As a teenager, she left northern Ontario to pursue her education. While completing her undergraduate and Masters' degrees, she was employed at U of T. In 2009, Candace became the first Aboriginal Advisor for TVDSB. Currently, she is the Director of Indigenous Services at Western University where she is enrolled in an EdD program. Her dissertation will examine the experiences of Indigenous female leaders leading equity initiatives in postsecondary education.
---
Elaine Overholt, one of North America's most respected performance coaches and a Billboard charted recording artist, has appeared onstage with Ray Charles, Paul Shaffer, Tina Turner, and Anne Murray. She has also coached Ellen DeGeneres, Richard Gere, Queen Latifah, Renée Zellweger, Catherine Zeta-Jones, John Travolta, Michelle Pfeiffer, Zac Efron, and Shawn Mendes. Her TV series, Big Voice, aired on the Oprah Winfrey Network.
---
David Simmonds
As vice-president, public affairs, at McKesson Canada, David Simmonds is responsible for media relations, internal communications, corporate and content marketing, corporate social responsibility, and government relations. David is president-elect of Western Alumni, secretary of the board at Casey House, a director at Action Against Hunger Canada, and a member of the board at the Canadian Club of Toronto. In 2015, the Diversity Advancement Network listed David as one of the Top 100 Black Canadians. David has contributed to the Toronto Star, the Globe and Mail, and CBC News's The National.
---
Ryan North
is a New York Times Bestselling author and cartoonist known for his online strip
Dinosaur Comics
, his critically acclaimed work on Marvel'sÂ
Unbeatable Squirrel Girl,Â
and his Eisner Award–winning writing for theÂ
Adventure Time
 comic. He is the author of the chooseable-path books
Romeo and/or Juliet
andÂ
To Be or Not To Be
. Ryan lives in Toronto with his wife, Jenn, and their dog, Noam Chompsky.
---
Since joining Canada's Foreign Service in 2004, Stephanie Duhaime has worked to advance Canadian interests in some of the world's most challenging environments, including Bangladesh, Afghanistan, and Syria. In 2013, Stephanie established Canada's diplomatic mission in Iraq, where she served as charge d'affaires until 2014. She has received the Canadian Foreign Service Officer Award, the Government of Canada's Operational Service Medal, and the General Service Medal. She is currently working on assignment with the Privy Council Office.
---

Karina LeBlanc is a recently retired Olympic and professional athlete. She is the longest serving soccer player for Canada, having played for nearly eighteen years. Karina is now an ambassador, motivational speaker, on-air personality, host, and emcee.
---
Kevin Newman is currently co-host and correspondent to CTV News's investigative series W5 and back-up anchor of CTV's National News. Previously, at ABC News, Kevin hosted Good Morning America, reported for Nightline, and anchored and reported for World News Tonight with Peter Jennings. Kevin was awarded an honorary doctorate of laws from his alma mater, Western University, in June 2011. With his son, Alex, he co-authored All Out, a national best-selling memoir.
---
---
The Walrus Talks is a national series of events produced by the charitable, non-profit Walrus Foundation as part of an educational mandate to provide forums for conversations on matters vital to Canadians.
Each event offers lively, thoughtful, inspiring, riveting, smart, new thinking from scientists, writers, performers, scholars, and leaders of business and the arts.