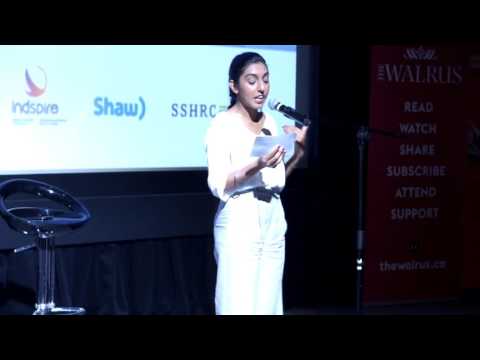 Writing, success, how to step back
by Rupi Kaur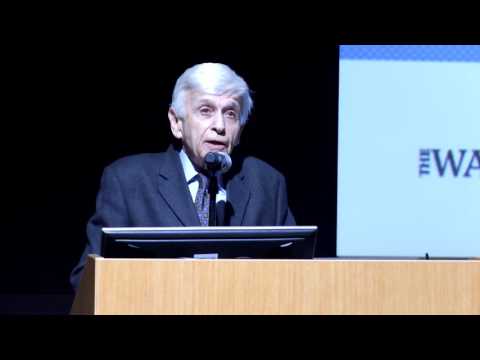 A story of survival
by Max Eisen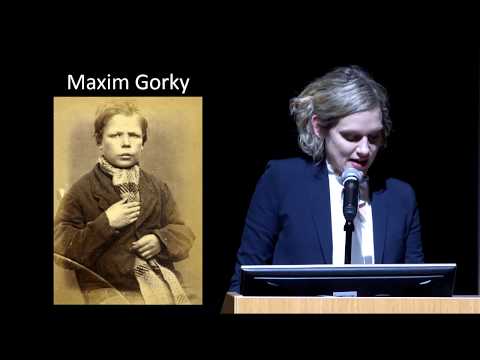 The terrible childhoods of literary giants
by Heather O'Neill
Resilience is a muscle
by Lyne Tremblay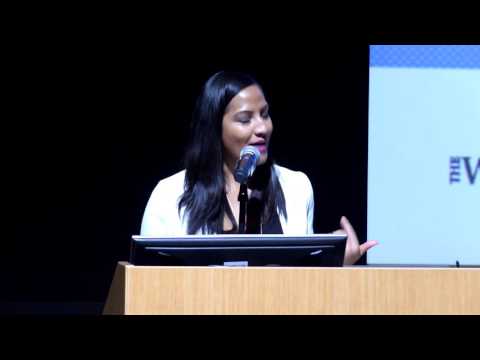 What's the Worst That Could Happen?
by Nalie Agustin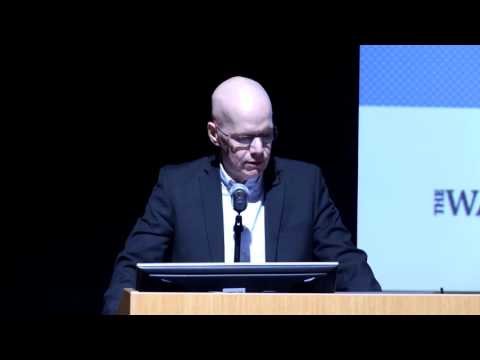 Is resilience all in our head?
by Liam Durcan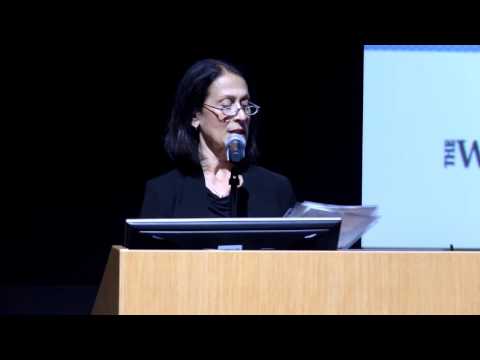 Resilience through storytelling
by Susan Wener
Enbridge Presents The Walrus Talks Resilience at Blue Metropolis
| FULL SHOW
Featuring:
"Resilience is a Muscle" by Lyne Tremblay, performer
"The Terrible Childhoods of Literary Giants" by Heather O'Neill, novelist
"Writing, Success, and How to Step Back" by Rupi Kaur, poet and artist
"Resilience through Storytelling" by Susan Wener, educator and author
"Is Resilience All in Our Heads?" by Liam Durcan, neurologist
"A Story of Survival" by Max Eisen, author and Holocaust survivor
"What's the Worst That Could Happen?" by Nalie Agustin, blogger
Lyne Tremblay, a cabaret performer with training in Europe, is best known for playing Cassandra in Andrew Lloyd Webber's Cats. In 2013, Lyne was a Dora Award finalist for best ensemble performance in Michel Tremblay's Albertine, en cinq temps, and she recently played a principal role in Valerie Buhagiar's film The Anniversary. The Globe and Mail calls her "a stunning, riveting performer with a great gutsy voice."
---
Heather O'Neill is a fiction writer and essayist whose books include the novels Lullabies for Little Criminals and The Girl Who Was Saturday Night and the short story collection Daydreams of Angels. She won the CBC Canada Reads competition and has been shortlisted twice for the Scotiabank Giller Prize. Her essays have appeared in the Guardian, the Globe and Mail, The New York Times Magazine, and The Walrus. Her novel The Romeo Hotel will be released in fall 2016. @lethal_heroine
---
Rupi Kaur, a Toronto-based writer and artist, released her first book of prose and poems in 2014. She engages, through poetry, photography, and illustrations, with femininity, love, loss, trauma, and healing. She also travels internationally to perform spoken-word poetry and host writing workshops. Her work is available at rupikaur.com. @rupikaur_
---
Susan Wener is a natural-health consultant and practitioner in neurolinguistic programming and hypnotherapy. She works as a therapist and sits on the Gynecologic Oncology Tumor Board at the Montreal Jewish General Hospital. Her memoir, Resilience, revisits several long battles with cancer, during which she had a lung removed after refusing chemotherapy. She is the proud grandmother of nine. @Susan_Wener
---
Liam Durcan's first two books, A Short Journey by Car and Garcia's Heart, were chosen as Globe and Mail books of the year. Bellevue Literary Press published his new novel, The Measure of Darkness, in March 2016. Liam lives in Montreal and works as a neurologist at the McGill University Health Centre.
---
Max Eisen is a Hungarian Jew who was deported to Auschwitz in the spring of 1944. A passionate speaker and educator, he volunteers at the Sarah and Chaim Neuberger Holocaust Education Centre and the Friends of Simon Wiesenthal Center for Holocaust Studies. Max currently resides in Toronto with his wife, Ivy.
---
After being diagnosed with breast cancer at age twenty-four, Nalie Agustin started nalie.ca, an upbeat, informative blog about her experiences. As a public speaker, writer, and video blogger, she empowers young women to be more self-aware and self-accepting. She recently published her first e-guide, Chemo Secrets: Tips, Tricks and Real Life Experiences from a Young Breast Cancer Survivor, available at chemosecrets.ca. @NalieAgustin
---
---