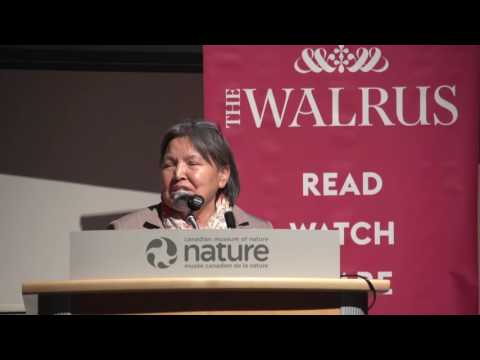 Mapping Our Past for Our Future
Fibbie Tatti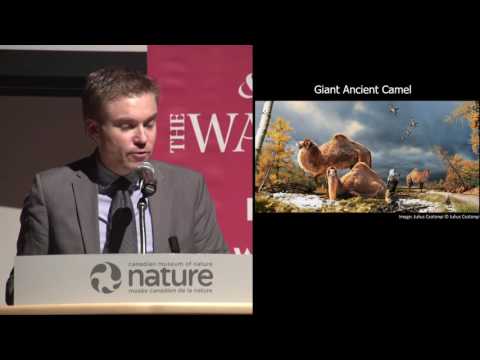 Documenting Arctic Biodiversity, Once Collection at a Time
Jeffery M. Saarela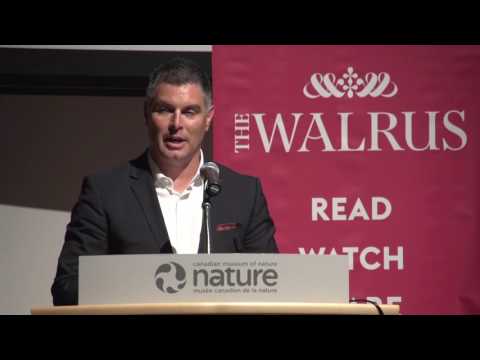 Inuit Inc. and Business in the Arctic
Clint Davis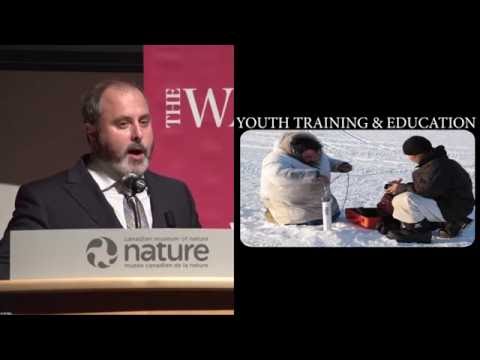 Tools for Environmental Stewardship with Inuit and Cree
Joel Heath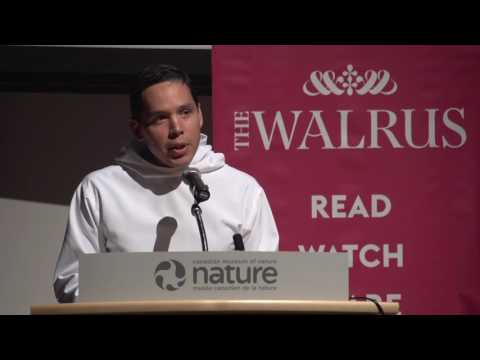 The Challenge of Our Time
Natan Obed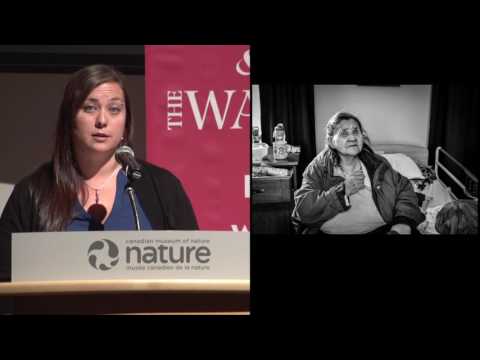 Everything I Thought I Knew about Teenagers
Candance Lys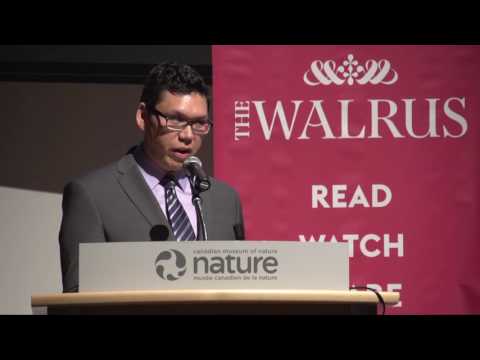 Making New Traditions from Our Old Ways
Kevin Kablutsiak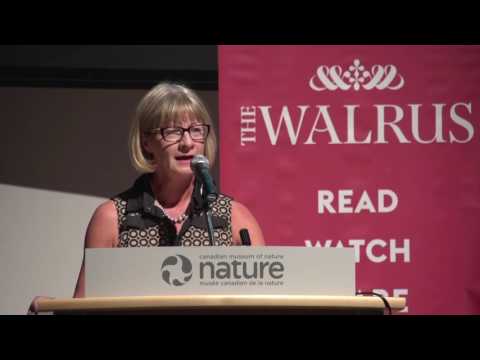 TD Presents The Walrus Talks Arctic (Ottawa 2016) FULL SHOW
Featuring:
"Mapping Our Past for Our Future"

by

Â

Fibbie Tatti, advocate for Indigenous languages and culture
"Documenting Arctic Biodiversity, Once Collection at a Time"Â

by

Â

Jeffery M. Saarela, research scientist and director, Centre for Arctic Knowledge and Exploration, Canadian Museum of Nature
"Inuit Inc. and Business in the Arctic"

by

Â

Clint Davis, board chair of the Nunatsiavut Group of Companies

 "Tools for Environmental Stewardship with Inuit and Cree" byÂ

Joel Heath, director, Arctic Eider Society
"The Challenge of Our Time" by Natan Obed, president, Inuit Tapiriit Kanatami
"Everything I Thought I Knew about Teenagers" by Candice Lys, executive director, FOXY
"Making New Traditions from Our Old Ways" by Kevin Kablutsiak, executive director, Arctic Inspiration Prize
Â
---
Â
Fibbie Tatti was born to the Sahtugotine First Nation on Great Bear River. For more than forty years, Fibbie has brought Dene languages and culture to prominence. She worked with the Government of the Northwest Territories to develop the first Dene languages curriculum and has since helped other jurisdictions to develop Indigenous language curricula. Fibbie was an advocate and monitoring agent of the NWT Official Languages Act and host of the first CBC North current-affairs program. She is project coordinator on the Deline Mapping Project, which captures traditional Dene place names, stories, and legends on Google Earth.
---
Jeffery M. Saarela, director of the Centre for Arctic Knowledge and Exploration at the Canadian Museum of Nature, studies plant biodiversity in the Canadian Arctic. He aims to document the current composition and distribution of the approximately 800 vascular plant species that live in the Canadian Arctic ecozone. Jeffery also studies the taxonomy and phylogeny (evolutionary history) of grasses, the world's most economically important plant family, with a focus on temperate-distributed species @jmsaarela
---

Clint Davis, an Inuk from Nunatsiavut, is the board chair of the Nunatsiavut Group of Companies, the business arm of the Nunatsiavut Government. Clint has a business degree from Acadia, a law degree from Dalhousie, and an M.P.A. from Harvard.
@ClintDavis_TD
---
Joel Heath, an accomplished academic, filmmaker, and Fulbright Chair in Arctic studies, has over fifteen years working with Inuit communities in areas such as ecology, sea-ice dynamics, and Inuit knowledge. He directed and produced the award-winning film People of a Feather and contributed to Planet Earth and Frozen Planet. He also created the Arctic Eider Society, a registered charity working with Inuit and Cree to address environmental changes in sea-ice ecosystems.
---

Natan Obed is the president of Inuit Tapiriit Kanatami, the national voice of Canada's 60,000 Inuit. He is originally from Nain, the northernmost community in Labrador's Nunatsiavut region, and now lives in Ottawa. For ten years he lived in Iqaluit, Nunavut, and worked as the director of social and cultural development for Nunavut Tunngavik Inc., the organization that represents the rights of Nunavut Inuit. He has devoted his career to working with Inuit representational organizations to improve the well-being of Inuit in Canada.
@ITK_CanadaInuit
---

Candice Lys is executive director of FOXY (Fostering Open eXpression among Youth), which uses traditional beading, theatre, digital storytelling, photography, and music to help young women in the North talk about health, sexuality, and relationships. Candice grew up in Fort Smith in a large Metis family and has lived all over the world, including a stint on a ship in the Pacific Ocean. She is an Ashoka Canada Fellow and is currently working on a Ph.D. in Public Health Science at the University of Toronto.
@Arctic_Foxy
---

Kevin Kablutsiak, executive director of the Arctic Inspiration Prize, grew up in Arviat, Nunavut and, after high school, spent a year in the Nunavut Sivuniksavut Training Program in Ottawa. Within the last ten years, he's been a broadcaster with CBC North in Iqaluit, first as a reporter and then as host of the morning show Qulliq. Kevin also spent three years with Inuit Tapiriit Kanatami, Canada's national Inuit organization, where he led a group studying the feasibility of a standard Inuit-language writing system.
@kevinkablutsiak
---
Questions about the Walrus Talks? Read our FAQs here.
---
---
The Walrus Talks is a national series of events produced by the Walrus Foundation. Each event offers thoughtful, inspiring thinking from scholars, writers, performers, scientists, artists, and business leaders.