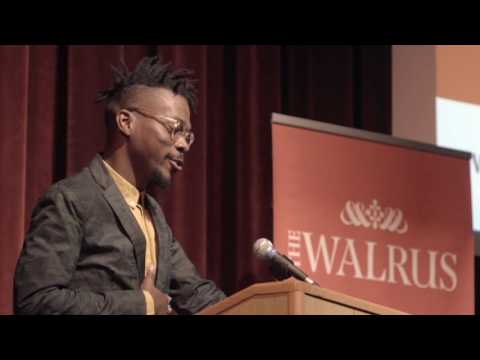 The Ones That Make Us All
Pierre Kwenders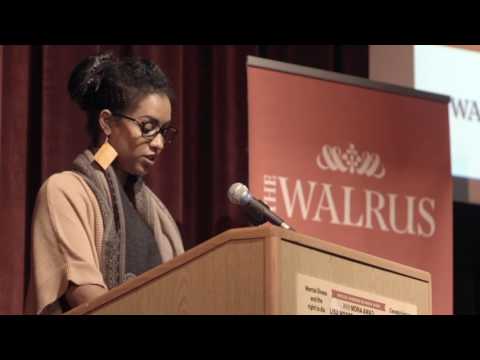 Reconciliation
Sina Yetbarek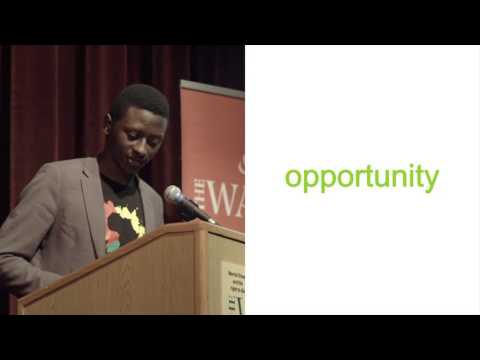 Equitable Access to Reliable Electricity
Brian Mukeswe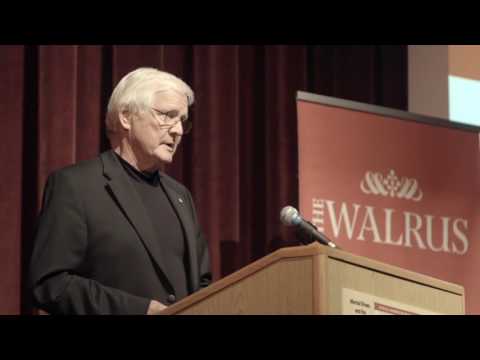 Africa's Next Rural Generation: An Optimistic View
Doug Ward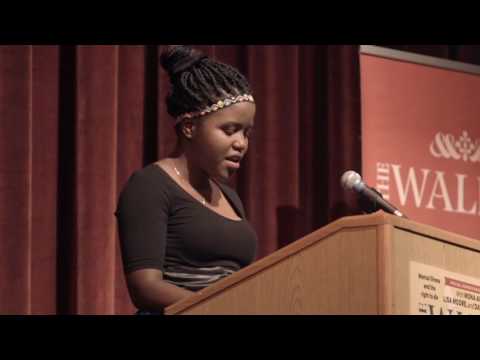 Africa's Next Generation: The Importance of Why
Sharon Shamuyarira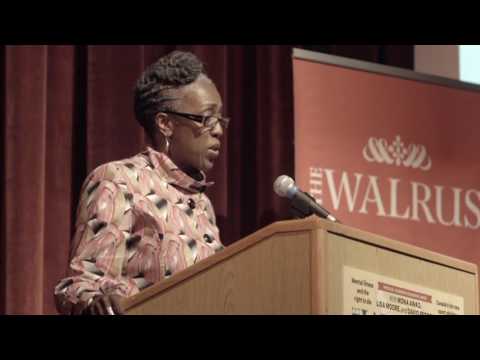 Education, Unlocking Innovation, Enterprise, and Creativity
Ivy Mwai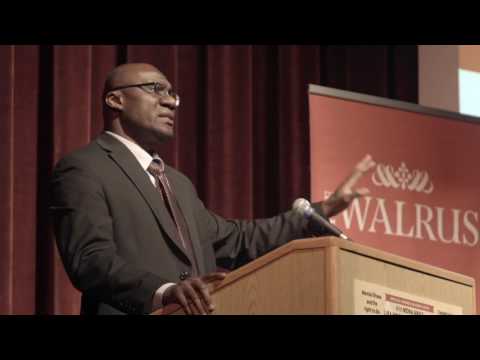 African Universities and the Next Generation of Scholars
Wisdom Tettey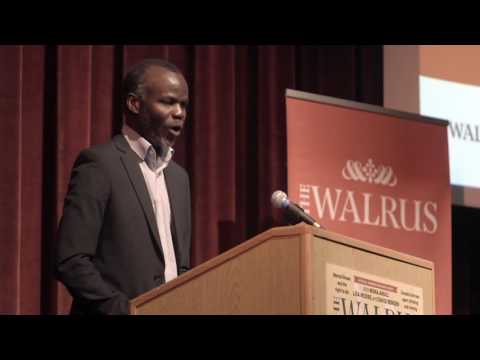 Changing the Narrative
Kennedy Jawoko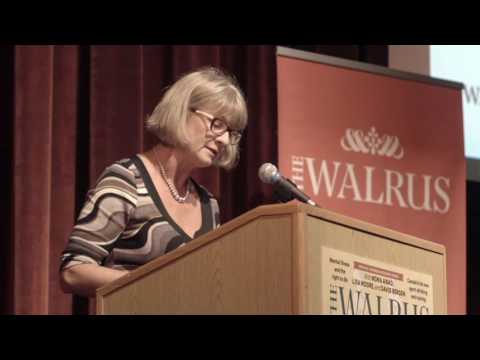 MasterCard Foundation Presents The Walrus Talks Africa's Next Generation (Vancouver 2016) FULL SHOW
"Changing the Narrative" by Kennedy Jawoko, Professor, Seneca College
"The Ones That Make Us All" by Pierre Kwenders, Musician
"Equitable Access to Reliable Electricity" by Brian Mukeswe, MasterCard Foundation scholar, University of British Columbia
"Education, Unlocking Innovation, Enterprise, and Creativity" by Ivy Mwai,Â

Program Manager, Education and Learning, The MasterCard Foundation

"Africa's Next Generation: The Importance of Why" by Sharon Shamuyarira

, MasterCard Foundation scholar, University of British Columbia

"African Universities and the Next Generation of Scholars" by Wisdom Tettey

, Dean, Irving K. Barber School of Arts and Science, University of British Columbia

"Africa's Next Rural Generation: An Optimistic View" by Doug Ward, Chair, Farm Radio International
"Reconciliation" by Sina Yetbarek, Youth Reconciliation Leader, Canadian Roots
---

Kennedy Jawoko is a professor of journalism at Seneca College. Before joining Seneca, Kennedy was a Knight Journalism Fellow, Visiting Scholar and Social Entrepreneur in residence at Stanford University. In addition to other initiatives, he co-designed a framework for a digital resource portal to support journalists reporting on China's economic activities in Africa. Kennedy has worked for the Canadian Broadcasting Corporation and has served as media consultant to non-governmental organizations in Canada, the United States, Myanmar and South Sudan.
---

Pierre Kwenders, a Montreal singer and DJ from the Congo, fuses Afrobeat with Congolese rumba and electro. A past nominee for a Juno Award and the Polaris Music Prize, Pierre tours in North America and Europe and has been featured at the Trans Musicales de Rennes in Brittany, France.
---
Brian Mukeswe is a MasterCard Foundation Scholar studying electrical engineering and commerce at the University of British Columbia. He is a former president of the UBC Africa Awareness Initiative, a community animator at the Simon K. Y. Lee Global Lounge and Resource Center, and the technology co-chair at the UBC Africa Business Club. Brian was a finalist for the Canada-wide 2016 Sunnybrook Research Prize and is currently studying solar photovoltaic technology in East Africa.
---
Ivy Mwai manages relationships across a portfolio of partners for the MasterCard Foundation Scholars Program. Previously, she was the general manager, education pillar, at Equity Group Foundation and the admissions director at African Leadership Academy. She has worked in advertising, marketing, and communications and continues to be involved with the Kenya Red Cross.
---
Sharon Shamuyarira is a second year MasterCard Foundation Scholar pursuing a Bachelor of Commerce at the University of British Columbia's Sauder School of Business. In 2012, she won a merit scholarship to attend Harare International School in Zimbabwe; where she earned her IB Diploma and was named class salutatorian. She currently serves as a residence advisor for UBC Student Housing and as an internal administrator for UBC's Africa Business Club.
---
Wisdom Tettey is a professor of political science at UBC's Okanagan campus and dean of the Irving K. Barber School of Arts and Sciences. He studies the political economy of globalization and information technology in Africa; media, politics, and civic engagement in Africa; African higher education and the knowledge society; as well as new media, transnational citizenship, and the African Diaspora. He has advised many international organizations, including the World Bank and the United Nations Development Programme.
---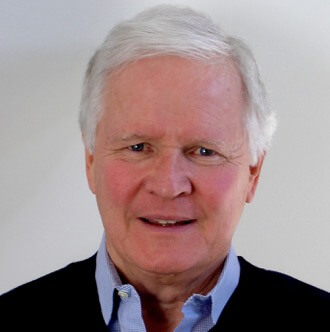 Doug Ward helped launch CBC Radio's As It Happens almost five decades ago, and later boosted the training of native language broadcasters across Canada's North. Since 2001 he has chaired Farm Radio International (FRI). FRI champions small-scale farming by working with hundreds of rural African broadcasters as they support farmers to improve productivity and have a say in development.
---
Sina Yetbarek is a student in global stewardship at Capilano University. She is originally from Asmara, Eritrea and moved to Uganda, where she lived for six years with her family as she waited to come to Canada. While adjusting to life in BC, she works hard to reach her career goals and pursues opportunities for personal development.
---
Questions about the Walrus Talks? Read our FAQs here.
---
---
The Walrus Talks is a national series of events produced by the Walrus Foundation. Each event offers thoughtful, inspiring thinking from scholars, writers, performers, scientists, artists, and business leaders.