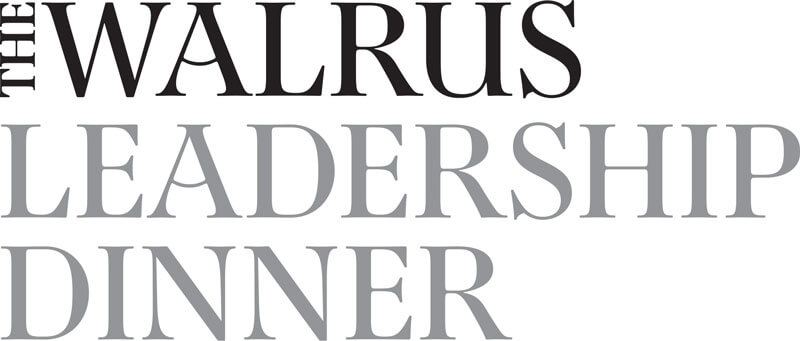 The Walrus Leadership Dinners are invitation-only gatherings of senior business, media, academic, policy, and political leaders who come together to discuss the most complex issues facing our country.
Over the past decade, The Walrus has convened more than thirty dinners, in cities across Canada, focused on health, law, privacy, finance, energy, and innovation. The moderated events take place over a reception and three-course meal and are skilfully moderated by journalists and industry experts.
To find out more about sponsoring or hosting a The Walrus Leadership Dinner on a topic of great national interest, please contact Andrea Boyd, director of partnerships and sponsorships (andrea.boyd@thewalrus.ca).