EDITOR
THE WALRUS FOUNDATION, Toronto
The charitable, non-profit Walrus Foundation—publisher of The Walrus, Canada's celebrated magazine (in print, tablet, and smartphone editions) of ideas and culture, and producer of award-winning content at thewalrus.ca, Walrus TV, and the Walrus Talks—has an opening for a full-time editor, at its office in downtown Toronto.
JOB DESCRIPTION AND RESPONSIBILITIES
Participate in all editorial, production, and story meetings for all print and digital content
Write and contribute content for all Walrus platforms
Generate story ideas, brainstorm ideas for all Walrus platforms, and nurture relationships with regular contributors and new writers
Edit front-of-book pieces, profiles, long-form features, and web-exclusive content
Assist with production as needed during all shipping windows
Mentor and help train editorial fellows
Support all activities that pertain to the educational mandate of the Walrus Foundation as needed
SKILLS AND QUALIFICATIONS
Three-to-five years of editing experience with a magazine, newspaper, or online publication (magazine experience given precedence)
Strong familiarity with the magazine's print and digital presence, as well as with all other Walrus content platforms
Strong work ethic; deadline oriented
Excellent verbal and written communication skills and a willingness to collaborate
Adept with The Chicago Manual of Style, the Canadian Oxford Dictionary, and electronic editing with tracked changes
Knowledge of WordPress and Adobe Creative Suite
Familiarity with the structure and activities of the charitable, non-profit Walrus Foundation and its mandate to provide forums for conversations vital to Canadians
Background in or extensive knowledge of Canadian politics, public policy, geography, and arts and culture
Please submit a cover letter and resumé in PDF to [email protected] before May 19. The position is available as of June 1. Only those applicants chosen for an interview will be contacted. No phone inquiries, please.
Fellowships
The Walrus Editorial Fellowship Program—a pilot project funded by the Chawkers Foundation and other like-minded donors, and administered by the charitable, non-profit Walrus Foundation—trains young professionals in editorial work, to the rigorous standards of Canada's celebrated magazine of long-form journalism, ideas, and culture. Editorial Fellows research story ideas with editors; and fact-check and proof the content of The Walrus in print and mobile editions. Additional "desk assignments" include reviewing unsolicited submissions; monitoring and compiling web comments, tweets, and letters to the editor; gathering biographical information for the Contributors page; and assisting the online and tablet editors with digital and expanded content.
Editorial Fellows also have access to training seminars led by editors and staff of the Walrus Foundation, in topics ranging from copy editing and magazine theory to circulation and non-profit development. The full-time fellowships pay $400 per week per fellow, for six months.
Application deadlines for the next round of Editorial Fellowships will be announced soon.
We are eternally grateful to our founding donor, the Chawkers Foundation, for funding the inaugural Walrus Editorial Fellows, and for its support of education, training, and all things Walrus. Meet the current Editorial Fellows below.
Sheima Benembarek, Joseph Fellow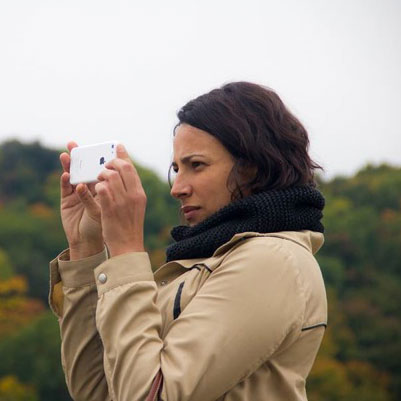 Ten years ago, Sheima left the warmth of Morocco for the Canadian winter in pursuit of a career in publishing. Perhaps because of the frequent whiteouts, she hasn't looked back since. After graduating from Concordia University with a bachelor's degree in literature and creative writing, she worked in the book-publishing industry in Montreal. More recently, she completed the Book, Magazine, and Electronic Publishing program at Centennial College, where she was also the publisher of On the Danforth magazine. Her love of the written word, combined with her immigrant experience and Arab heritage, fuels her journalistic ambitions.
Tony Fong, Schulich Fellow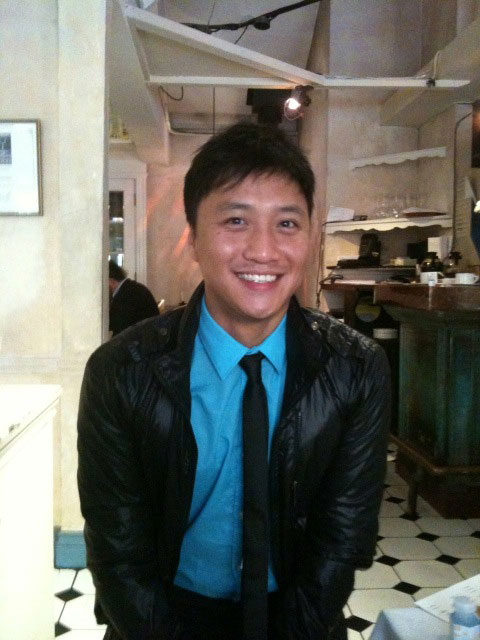 Tony Fong is a post-doctoral fellow at the Munk School of Global Affairs. He has a Ph.D. from the University of Toronto, where he was awarded the A. S. P. Woodhouse Award for best dissertation in the Department of English. During his heady graduate days, Tony worked on issues of contemporary literature and film, and focused on life writing, ethics, and gender and sexuality studies. However, it is his chocolate chip and pecan cookies that eclipse all his accomplishments—past and future.
Alex Tesar, Krembil Fellow
A prolific writer of blank pages, Alex Tesar has not lived anywhere for more than a year since he graduated from the University of King's College in 2012, where he wrote an award-winning thesis on the creative capacities of artificial intelligence. He has worked at Lapham's Quarterly and as an English teacher in South Korea, in addition to a number of less-savoury occupations. He is passionate about scuba diving, oceanic conservation, and robots.
Internships
The following individuals may be considered eligible for an internship in the disciplines of art, digital, marketing, events, development at the Walrus Foundation:
A secondary school student who performs work under a work experience program authorized by the school board that operates the school in which the student is enrolled;
An individual who performs work under a program approved by a college of applied arts and technology or a university.
More information and timelines to come.