Circulation and Marketing Manager
The Walrus Foundation is a charitable, non-profit foundation with an educational mandate to promote conversations on matters vital to Canadians and to support writers, artists, readers, and ideas.
We are currently seeking to fill the full-time position of Circulation and Marketing Manager, based in our office, in downtown Toronto. The primary responsibility of this role is the management of all circulation initiatives and audience development related to the The Walrus magazine in its print, tablet, and smartphone editions.
Liaising with our external circulation team at St. Joseph media, the successful candidate will:
Establish a work/business plan aligned with circulation revenue targets and deliverables specified by the Walrus Foundation's annual budget and multi-year strategic plan
Be responsible for the management and implementation of subscriber acquisition and retention campaigns, via both traditional and digital platforms/avenues
Manage mailing/fulfillment and in-house customer service
Manage newsstand distribution, and implement newsstand projects and promotions
Facilitate twice-annual audit statements and an annual

CCAB

circulation audit
Manage renewal and invoice schedules and approvals
Liaise with

CDS

Global, the fulfillment house
Liaising with our internal team (Director of Business Development, Director of Events, Sales Manager, Director of Philanthropy, Director of Operations, and Manager of Digital Projects) the successful candidate will:
Execute and support various marketing initiatives, including web-store products, contests, social media initiatives, website order pages, and list swaps
Work alone and with other departments to initiate, write, and produce grant applications and reports for Canadian Heritage,

OMDC

,

OAC

, Canada Council, Trillium, and others
Initiate and maintain a diverse portfolio of partnerships and sponsorships crucial to the success of circulation initiatives
Develop and execute social media subscriber and newsstand acquisition strategies for platforms such as Facebook, Twitter, and Instagram
Work with the Manager of Digital Projects to ensure that the continued growth of the tablet edition of The Walrus
Qualifications
Three or more years experience and proven success in the realm of circulation management, including newsstand and subscription acquisition, in both print and digital
Understanding of current magazine fulfillment and marketing practices, with excellent customer service skills
Partnership and sponsorship experience
Proven grant-writing expertise
Database/list management experience, with an understanding of

CASL

and

PIPEDA

Excellent computer, social media, and technical skills, including:
Deep familiarity with web analytics, monetizing Twitter/Facebook, Google AdWords, Mailchimp, and Microsoft Excel
Experience with circulation auditing a strong asset
Excellent vendor management skills
Ability to write and execute key marketing materials (traditional advertising, online advertising, direct mail, renewals, e-blast copy), proposals, contracts, reports, and other key documents
Experience developing and executing complex annual budgets
Quick learner with a sense of urgency and the ability to do a lot with a little
An understanding of the Walrus Foundation, our educational mandate, our work, our revenue models, and our reality
Very detail and deadline oriented. Able to take on a variety of tasks, large and small, in a fast-paced environment
Industrious, curious, innovative, nimble, creative
PLEASE NOTE THIS IS NOT AN EDITORIAL POSITION.
Please send a cover letter and resumé before July 13, 2015, to: [email protected]
Please include Re: CIRCULATION AND MARKETING MANAGER in the subject line of your email.
Fellowships
The Walrus Editorial Fellowship Program—a pilot project funded by the Chawkers Foundation and other like-minded donors, and administered by the charitable, non-profit Walrus Foundation—trains young professionals in editorial work, to the rigorous standards of Canada's celebrated magazine of long-form journalism, ideas, and culture. Editorial Fellows research story ideas with editors; produce bylined articles for thewalrus.ca on a regular basis; and fact-check and proof the content of The Walrus in print and mobile editions. Additional "desk assignments" include reviewing unsolicited submissions; monitoring and compiling web comments, tweets, and letters to the editor; gathering biographical information for the Contributors page; and assisting the online and tablet editors with digital and expanded content.
Editorial Fellows also have access to training seminars led by editors and staff of the Walrus Foundation, in topics ranging from copy editing and magazine theory to circulation and non-profit development. The full-time fellowships pay $400 per week per fellow, for six months.
The Walrus Foundation is now accepting applications for Editorial Fellowships, to commence November 9.
We will begin reviewing applications on September 14 but will continue to accept materials until the available positions are filled. To apply, please submit a single PDF that includes a statement of purpose, a resumé, three writing samples, and two letters of reference to Graeme Bayliss, copy editor of The Walrus, [email protected]. Qualified applicants will receive a set of tasks related to their prospective duties, along with a deadline. Selected applicants will then interview at the Walrus Foundation's offices in Toronto. The process is competitive.
We are eternally grateful to our founding donor, the Chawkers Foundation, for funding the inaugural Walrus Editorial Fellows, and for its support of education, training, and all things Walrus. Meet the current Editorial Fellows below.
Sheima Benembarek, Joseph Fellow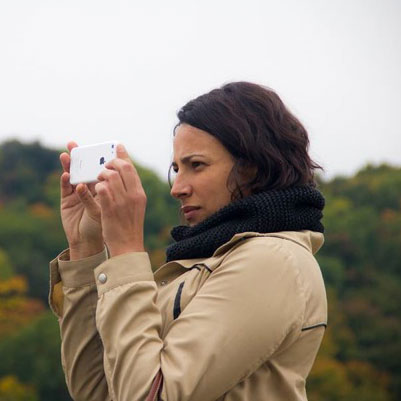 Ten years ago, Sheima left the warmth of Morocco for the Canadian winter in pursuit of a career in publishing. Perhaps because of the frequent whiteouts, she hasn't looked back since. After graduating from Concordia University with a bachelor's degree in literature and creative writing, she worked in the book-publishing industry in Montreal. More recently, she completed the Book, Magazine, and Electronic Publishing program at Centennial College, where she was also the publisher of On the Danforth magazine. Her love of the written word, combined with her immigrant experience and Arab heritage, fuels her journalistic ambitions.
Tony Fong, Schulich Fellow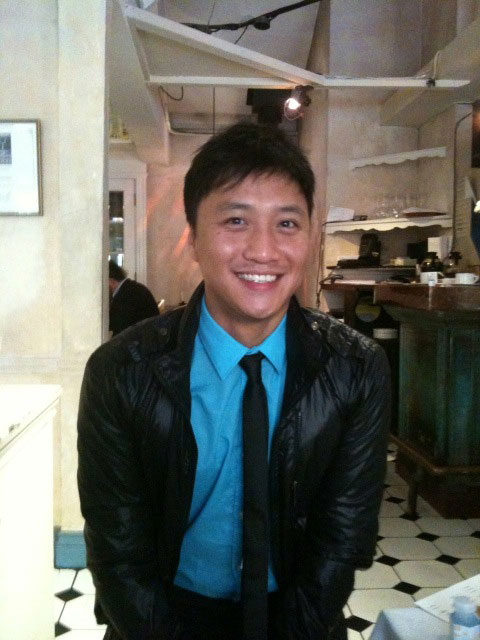 Tony Fong is a post-doctoral fellow at the Munk School of Global Affairs. He has a Ph.D. from the University of Toronto, where he was awarded the A. S. P. Woodhouse Award for best dissertation in the Department of English. During his heady graduate days, Tony worked on issues of contemporary literature and film, and focused on life writing, ethics, and gender and sexuality studies. However, it is his chocolate chip and pecan cookies that eclipse all his accomplishments—past and future.
Alex Tesar, Krembil Fellow
A prolific writer of blank pages, Alex Tesar has not lived anywhere for more than a year since he graduated from the University of King's College in 2012, where he wrote an award-winning thesis on the creative capacities of artificial intelligence. He has worked at Lapham's Quarterly and as an English teacher in South Korea, in addition to a number of less-savoury occupations. He is passionate about scuba diving, oceanic conservation, and robots.
Internships
The following individuals may be considered eligible for an internship in the disciplines of art, digital, marketing, events, development at the Walrus Foundation:
A secondary school student who performs work under a work experience program authorized by the school board that operates the school in which the student is enrolled;
An individual who performs work under a program approved by a college of applied arts and technology or a university.
More information and timelines to come.