The Walrus Talks Experimentation will focus on creativity, education, art, and science. It will explore that moment when, through experimentation, we step from the known into the unknown.
Watch the Walrus Talks Experimentation
Sixty thought-provoking minutes, featuring Walrus Talks about:
Thank you, Calgary!
Thank you to all for attending The Walrus Talks Experimentation at Beakerhead.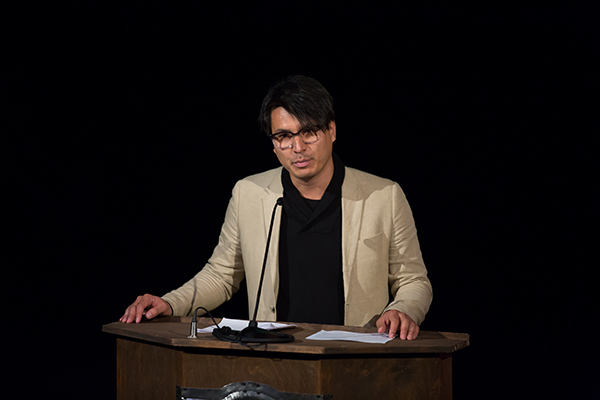 The Walrus Talks
is a national series of public events produced by the charitable, non-profit Walrus Foundation as part of an educational mandate to provide forums for conversation on matters vital to Canadians. The Walrus Talks format features eight presenters speaking for seven minutes each on various themes relating to a single topic. Each event offers eighty minutes of lively, thoughtful, inspiring, riveting, smart, new thinking from scientists, writers, performers, scholars, and leaders of business and the arts. The Walrus Talks delivers fresh ideas and new ways of looking at big issues. Our goal is for audience members to say "I never thought about it that way" when the events are over.
The Walrus
has no "wings." Our speakers are chosen to reflect a range of experiences and viewpoints, but they all have one thing in common: the desire for real conversation about issues that affect the future of Canada. The Walrus Talks are recorded by our partners at eqhd and are available for viewing—categorized by individual speaker or event—on
eqhd
or at
thewalrus.ca/tv
. In 2013, Walrus Talks will be held in Calgary, Montreal, Vancouver, Victoria, and Toronto. They will address themes including measuring performance, collaborations between science and art, urban sustainability, energy, building bridges, and philanthropy. The Walrus Talks 2013 will feature more than 100 speakers from all walks and from across the country. The Walrus Talks are sponsored by forward-thinking members of the private and public sectors whose support enables the Canadian conversation and encourages dialogue on a wide range of issues.