Shelley Ambrose, Executive Director and Publisher
Shelley, a Calgary native, worked as a reporter for the Globe and Mail and the Windsor Star before serving for more than a decade as a producer for CBC Radio's Morningside and later for The Pamela Wallin Show. After three years in public affairs at the Canadian Consulate in New York, organizing media and events and building the Canadian brand, she returned to Canada in 2006. Shelley has produced hundreds of events, including forums, lectures, festivals, book tours, Arctic tours, royal visits, and Bill Clinton's sixtieth birthday celebrations in Toronto and New York.
Jonathan Kay, Editor-in-Chief
Jonathan Kay is editor-in-chief of The Walrus, a columnist for the National Post, and a frequent panelist on the CBC and TVO. His freelance articles have appeared in various US publications, including Harper's, The New Yorker, the New York Times, The New Republic, and Newsweek. He is a past winner of Canadian National Newspaper Awards, both for critical writing and editorial writing. His book Among the Truthers was published by HarperCollins in 2011. Jonathan was born and raised in Montreal. He holds a master's degree in metallurgical engineering from McGill University, and a law degree from Yale.
Kyle Carsten Wyatt, Managing Editor
Grant Stovel
Kyle earned his doctorate from the University of Toronto, winning the A. S. P. Woodhouse Prize for best dissertation with "Cartographers as Critics: Staking Claims in the Mapping of American Literature." From 2006 to 2011, he managed submissions and peer reviews for Studies in American Indian Literatures. Originally from the Nebraska Sandhills, Kyle joined The Walrus in 2011.
Matthew McKinnon, Online Editor
Dave Gillespie
Matthew has been a writer and an editor since 1999, and The Walrus's online editor and web designer since 2009. He holds a degree in journalism from Toronto's Ryerson University, and has attended the Banff Centre's Literary Journalism program. He is the winner of six National Magazine Awards. One magical day he will learn how to dribble a basketball with his right hand.
Drew Nelles, Senior Editor
Anna Minzhulina
Drew is the former editor-in-chief of Maisonneuve, which during his tenure won Magazine of the Year at the 2012 National Magazine Awards. He has written for the Globe and Mail, the National Post, and Reader's Digest, among others, and attended the Banff Centre's Literary Journalism program. He joined The Walrus in 2013.
Gary Stephen Ross, Senior Editor (acting)
Gary has been a book publisher, a bestselling author, and the editor-in-chief of Saturday Night and Vancouver magazines. His own journalism has won half a dozen National Magazine Awards, and he has edited scores of other award-winning articles. Based in Vancouver, he also teaches and does a corporate presentation, "The Ross Rules," on how to communicate effectively in an organization.
Katherine Laidlaw, Associate Editor
Katherine spent two years as an editor at Up Here magazine in Yellowknife, where she received a silver National Magazine Award and two additional nominations for her work. A piece she wrote on the aftershocks of a mass murder in Yellowknife's Giant Mine was anthologized in Best Canadian Essays 2013. Most recently, she was associate editor of Reader's Digest in Montreal. Her words have also appeared in Toronto Life, Hazlitt, and Chatelaine. A lover of the outdoors, she has backpacked solo in Patagonia, trapped and skinned a beaver, and once lived in a van down by a river.
Harley Rustad, Assistant Online Editor
After earning a journalism degree at the University of King's College, Harley worked with Geographical magazine in London, UK, and interned for the Globe and Mail's South Asia bureau chief in Delhi. He has published writing and photography in the Globe and Mail, Geographical, and CNN, among others. He loves to climb mountains and cook dal roti—and takes great pride in being from Salt Spring Island.
Brian Morgan, Art Director
Brian studied printmaking at the Rhode Island School of Design and Emily Carr University (then Institute) of Art and Design. After a long stint as a bookseller in Vancouver, he worked as first a graphic designer and then an editorial designer, briefly for Saturday Night (2001), and later for The Walrus (2003–2005). With a number of talented collaborators, including Antonio de Luca and Jas Riyait, he has worked for C Magazine, Dose, and Globe Investor. Before he rejoined The Walrus in 2008, Brian was the deputy art director for Maclean's.
Paul Kim, Deputy Art Director
Paul studied at the University of Manitoba School of Art, where he majored in Graphic Design. Before joining The Walrus in 2005, he worked as a freelance illustrator and served as art director and designer for Canadian Dimension.
Meredith Holigroski, Designer
Meredith studied graphic design and printmaking at the University of Manitoba School of Art. After moving to Toronto, she worked as a designer for the Globe and Mail before joining The Walrus in the fall of 2011.
Graeme Bayliss, Copy Editor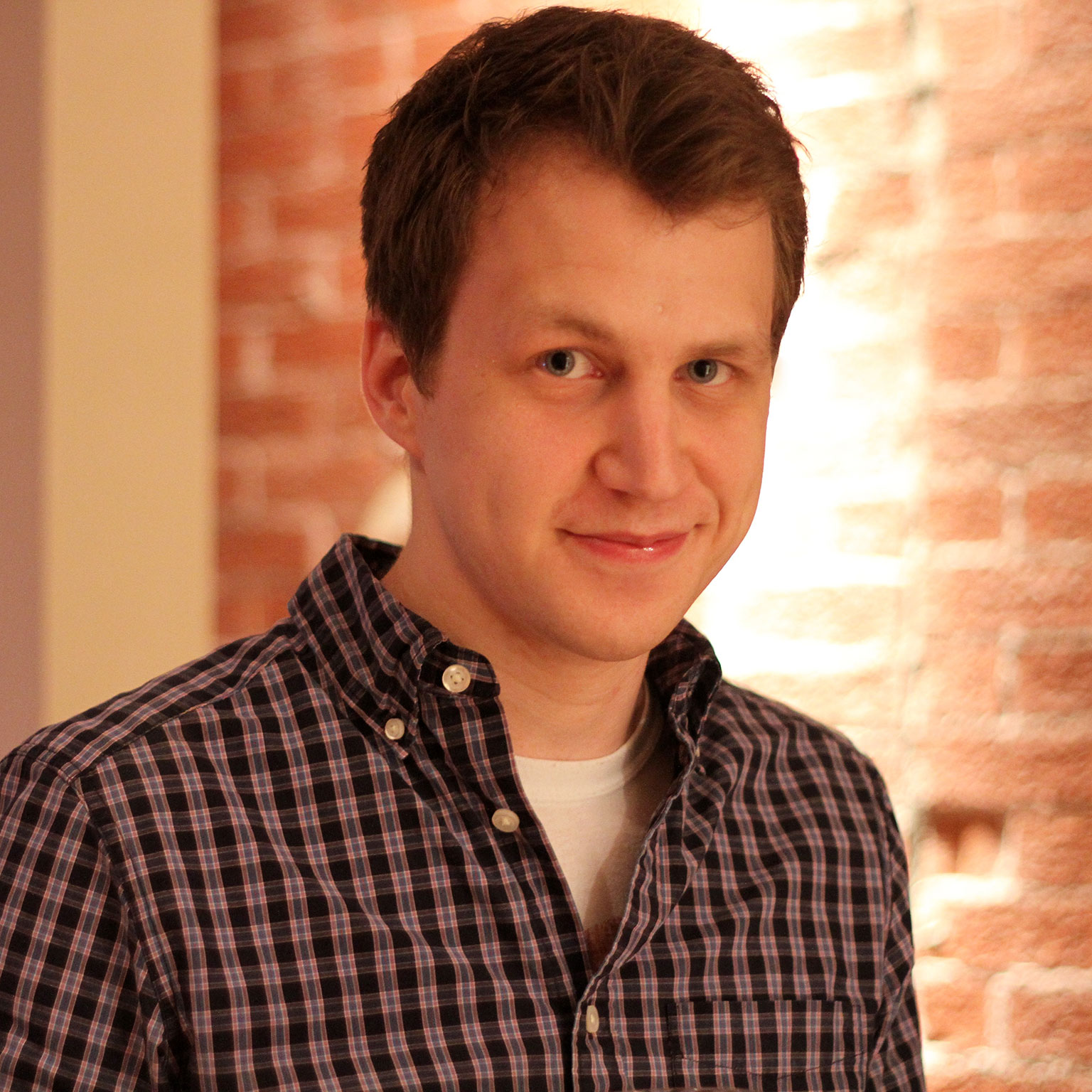 An award-winning editor and award-losing writer, Graeme contributes regularly to Maisonneuve, Spacing, and Designlines, among other publications, and he was once the associate editor and chief copy editor of the online newsmagazine Torontoist. He holds degrees from the University of Toronto and Ryerson University. In his spare time, Graeme enjoys playing squash, drinking gin, and trying to convince his friends that the distinction between acronyms and initialisms is one that's both interesting and important.
Nick Mount, Fiction Editor
Derek Shapton
Nick is a nationally recognized student and teacher of Canadian literature, an associate professor in the Department of English at the University of Toronto, and the author of the prize-winning When Canadian Literature Moved to New York (UTP, 2005). In 2011, he was awarded a 3M National Teaching Fellowship, the country's highest teaching award.
Sharon Coates, Production Director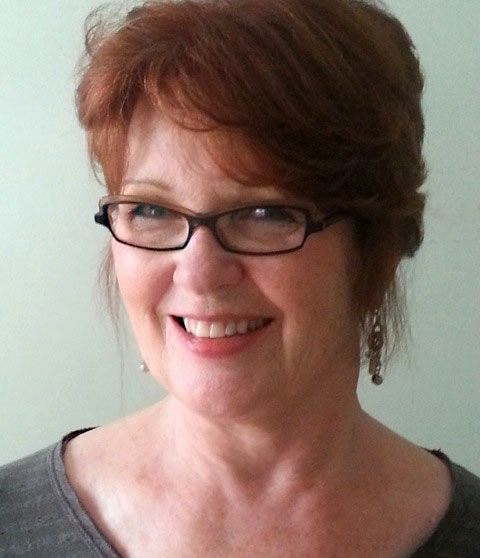 Sharon has been the production director of The Walrus since it launched in 2003. She has over thirty years of experience as a magazine print production specialist. In addition to The Walrus, she has worked with Saturday Night, Cottage Life, House & Home, British Columbia Magazine, Inside Entertainment, National Post Business, Harlequin Books, Buffalo Spree, and Compass Marketing. She can knit a mean sweater, and is able to stay on her horse through gravity-defying spins.
Justin Girard, Digital Developer
Justin consults with businesses about software architecture, artificial intelligence, and machine learning. He has developed applications and worked with dozens of clients over the past decade, including Save the Children, Oxfam, CIBC, and Thales Systems. In 2012 he returned to university to earn a master's of Space Mechatronics from the University of Toronto, aspiring to become part of the artificial intelligence research community. In his spare time he writes science fiction and develops indie video games.
Stacey May Fowles, Circulation and Marketing Director
Lisa Kannakko
Stacey May is a circulation professional, novelist, essayist, and reviewer. Her writing has appeared in various magazines and journals, including The Walrus, Quill & Quire, Elle Canada, Hazlitt, and Maisonneuve. She has been widely anthologized in Nobody Passes; First Person Queer; Yes Means Yes; and PEN Canada's Finding the Words. She is a columnist for the Globe and Mail, and her latest novel, Infidelity, was out with ECW Press in 2013. It was selected as an Amazon Best Book of 2013.
Gayle Matthews, Director of Business Development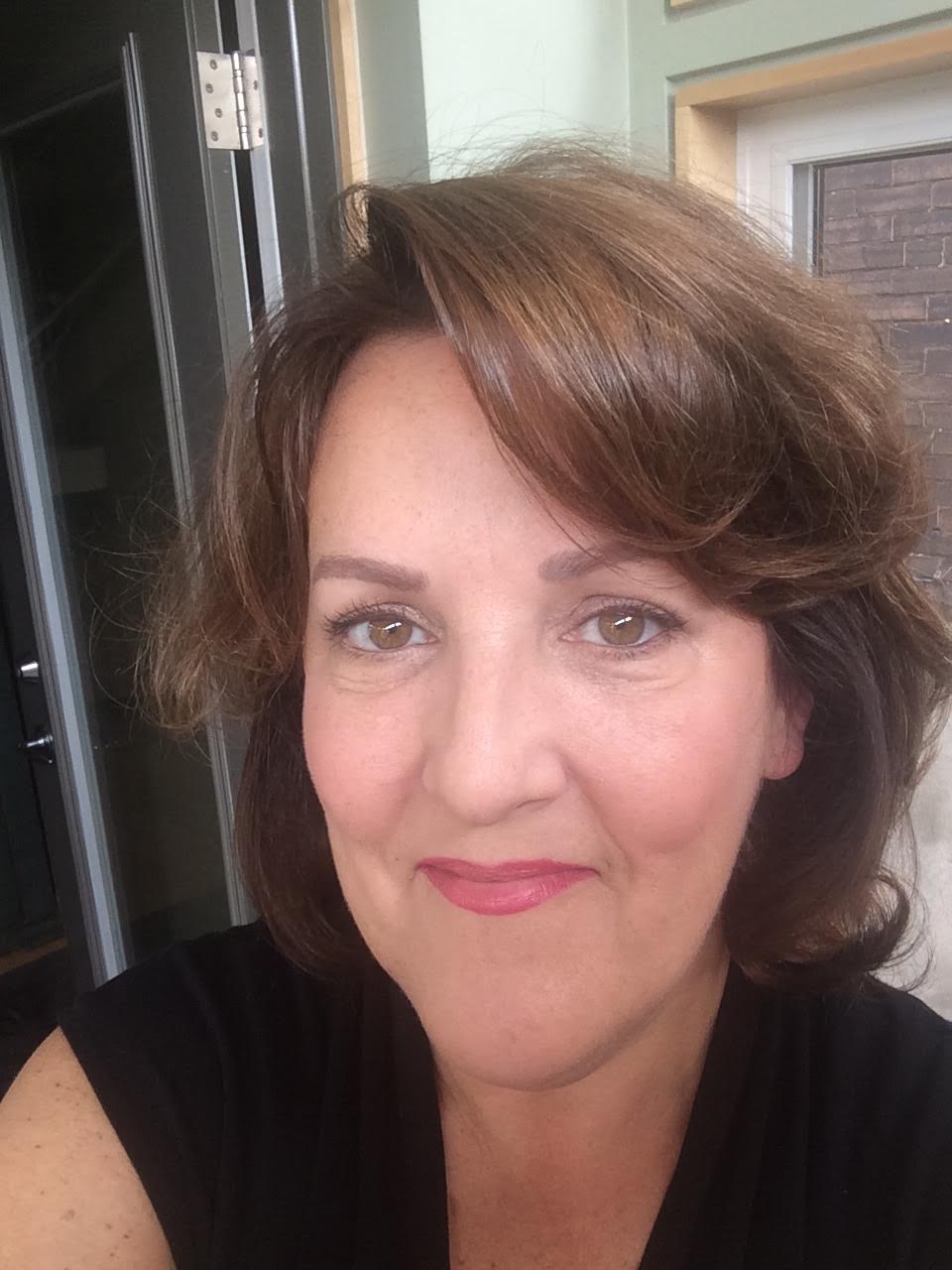 Gayle has managed numerous multimedia sales teams at the Globe and Mail, St. Joseph Media, and the Toronto Star, and was also director of sponsorships for the Toronto Symphony Orchestra. She has worked with a wide variety of organizations across North America with a specialty in the arts, tourism, and not-for-profit industries. She has been a board member for the Dora Mavor Moore Awards and the AIDS Committee of Toronto, and is a current board member of the Magenta Foundation.
Joseph Connolly, Sales Manager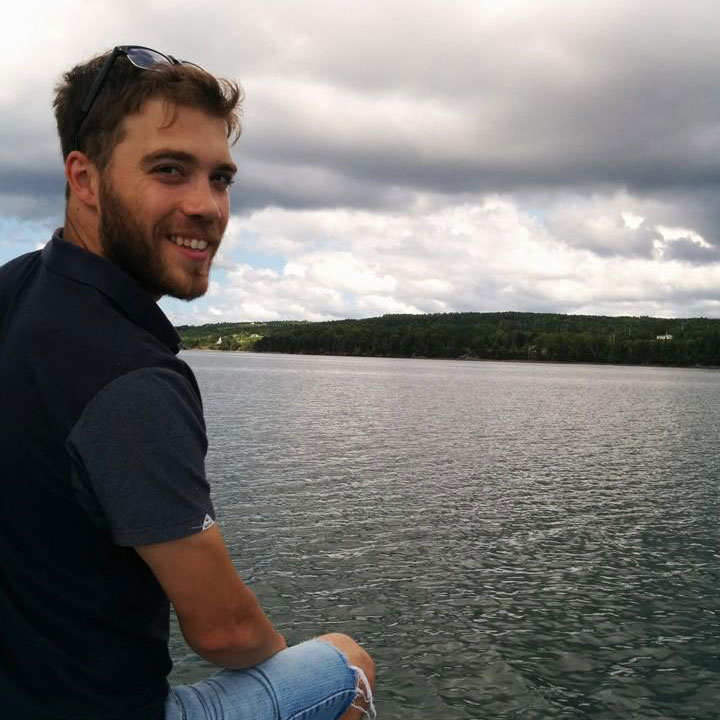 Joseph studied commerce and political science at St. Francis Xavier University. He has worked in British Columbia's logging industry, in the oil fields of Alberta, and in construction throughout Nova Scotia. Joseph joined The Walrus in 2010.
Agata Witkiewicz, Philanthropy Coordinator
Agata began working in development after completing the post-graduate program in fundraising and volunteer management at Humber College. She has worked in a variety of fields including arts, healthcare, and social service with roles at the Royal Conservatory of Music, West Park Healthcare Centre, Holland Bloorview Kids Rehabilitation Hospital, and the Breakfast Club of Canada.
David Leonard, Events Director
Brice Ferre Studio
David plans and produces dozens of fundraising events each year, including an annual gala that the Globe and Mail has called a "legendary bash" and Hello! Canada has called a "must-attend affair." In 2012, he was a finalist for BizBash's award for fund-raising event planner of the year. Prior to his time at the Walrus Foundation, David campaigned for Canopy, an environmental NGO, and he worked for almost a decade as a publicist and event producer for Canadian and international book publishers and authors. He currently volunteers for a number of charitable organizations, occasionally DJs, and is the creator of a popular, crowd-sourced Twitter weather service, the #DLWS.
Miranda Newman, Events Coordinator
Brice Ferre
Miranda began her stint with the Walrus Foundation as an events intern in 2012 before getting hired on as the events and special projects coordinator in 2013. Prior to joining the Walrus Foundation, she was the publicity, marketing, and circulation director for the Ryerson Review of Journalism. She has also worked as a communications consultant in the tech and real estate sectors. Miranda holds a degree in journalism from Ryerson University.
Blair Elliott, Events Coordinator
Blair moved to Toronto and joined the Walrus Foundation in 2013. Her past employment includes stints at a New York fashion tradeshow, a Muskoka golf resort, and a Sarnia waterpark. She has a BA in cultural studies from McGill University and served as the communications coordinator for the undergraduate program within McGill's English department.
Sheima Benembarek, Joseph Fellow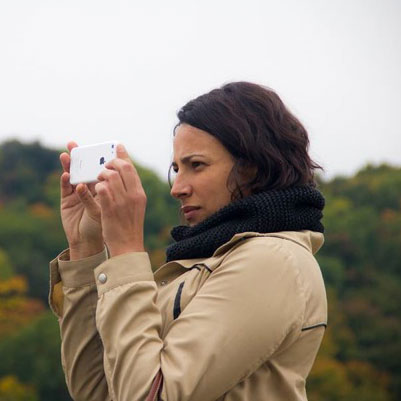 Ten years ago, Sheima left the warmth of Morocco for the Canadian winter in pursuit of a career in publishing. Perhaps because of the frequent whiteouts, she hasn't looked back since. After graduating from Concordia University with a bachelor's degree in literature and creative writing, she worked in the book-publishing industry in Montreal. More recently, she completed the Book, Magazine, and Electronic Publishing program at Centennial College, where she was also the publisher of On the Danforth magazine. Her love of the written word, combined with her immigrant experience and Arab heritage, fuels her journalistic ambitions.
Tony Fong, Schulich Fellow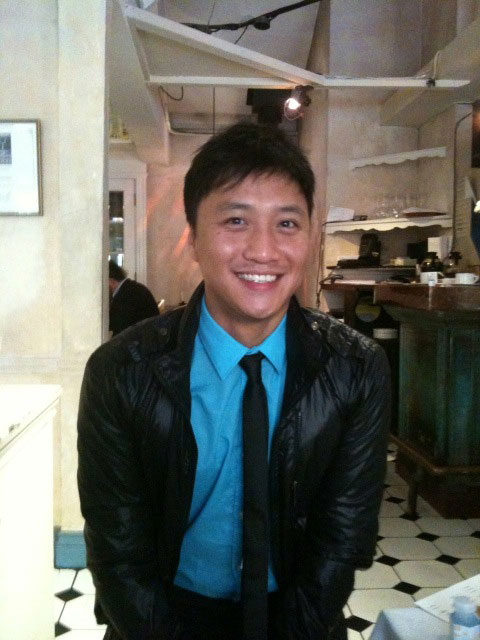 Tony Fong is a post-doctoral fellow at the Munk School of Global Affairs. He has a Ph.D. from the University of Toronto, where he was awarded the A. S. P. Woodhouse Award for best dissertation in the Department of English. During his heady graduate days, Tony worked on issues of contemporary literature and film, and focused on life writing, ethics, and gender and sexuality studies. However, it is his chocolate chip and pecan cookies that eclipse all his accomplishments—past and future.
Alex Tesar, Krembil Fellow
A prolific writer of blank pages, Alex Tesar has not lived anywhere for more than a year since he graduated from the University of King's College in 2012, where he wrote an award-winning thesis on the creative capacities of artificial intelligence. He has worked at Lapham's Quarterly and as an English teacher in South Korea, in addition to a number of less-savoury occupations. He is passionate about scuba diving, oceanic conservation, and robots.