Shelley Ambrose, Executive Director and Co-publisher
Shelley, a Calgary native, worked as a reporter for the Globe and Mail and the Windsor Star before serving for more than a decade as a producer for CBC Radio's Morningside and later for The Pamela Wallin Show. After three years in public affairs at the Canadian Consulate in New York, organizing media and events and building the Canadian brand, she returned to Canada in 2006. Shelley has produced hundreds of events, including forums, lectures, festivals, book tours, Arctic tours, royal visits, and Bill Clinton's 60th birthday celebrations in Toronto and New York.
John Macfarlane, Editor and Co-publisher
John was editor of Toronto Life from 1992 to 2007. Previously, he has been managing director of news and current affairs at CTV (1991–92); publisher and editor-in-chief of the Financial Times (1987–90); publisher of Saturday Night magazine (1980–87); editor of Weekend (1976–80); and executive editor of Maclean's (1975–76). He was educated at the University of Toronto Schools and the University of Alberta, Calgary, and is a graduate of the Institute of Corporate Directors at the Rotman School of Management. He is currently chair of the Canadian Journalism Foundation, the Writers' Trust of Canada, and the YMCA of Metropolitan Toronto. In 2007, he received the Foundation Award for Outstanding Achievement from the National Magazine Awards Foundation.
Kyle Carsten Wyatt, Managing Editor
Kyle earned his doctorate from the University of Toronto, winning the A.S.P. Woodhouse Prize for best dissertation with "Cartographers as Critics: Staking Claims in the Mapping of American Literature." From 2006 to 2011, he managed submissions and peer reviews for Studies in American Indian Literatures. Originally from the Nebraska Sandhills, Kyle joined The Walrus in 2011.
Sasha Chapman, Senior Editor
Sasha has been a columnist for the Globe and Mail, Report On Business magazine, and Toronto Life, where she was the food editor from 2000 to 2006. Her writing has also appeared in Saveur, Chatelaine, and several anthologies about food, and has been recognized by the National Magazine Awards, the James Beard Awards, and the World Food Media Awards. She holds a joint honours degree English literature and philosophy from McGill. Sasha joined The Walrus in 2011.
Amy Macfarlane, Senior Editor (on leave)
Amy worked with Vancouver's marginalized Downtown Eastside community for several years before returning to her native Toronto to pursue a Bachelor of Science in nursing. In addition to practicing at the Centre for Addiction and Mental Health, Amy has worked on a variety of research projects with colleagues at the University of Toronto. After brief stints at Saturday Night and Quill & Quire, she joined The Walrus in February 2006.
Drew Nelles, Senior Editor
Anna Minzhulina
Drew is the former editor-in-chief of Maisonneuve, which during his tenure won Magazine of the Year at the 2012 National Magazine Awards. He has written for the Globe and Mail, the National Post, and Reader's Digest, among others, and attended the Banff Centre's Literary Journalism program. He joined The Walrus in 2013.
Gary Ross, Senior Editor (acting)
Gary has been a book publisher, a bestselling author, and the editor-in-chief of Saturday Night and Vancouver magazines. His own journalism has won half a dozen National Magazine Awards, and he has edited scores of other award-winning articles. Based in Vancouver, he also teaches and does a corporate presentation, "The Ross Rules," on how to communicate effectively in an organization.
Harley Rustad, Assistant Editor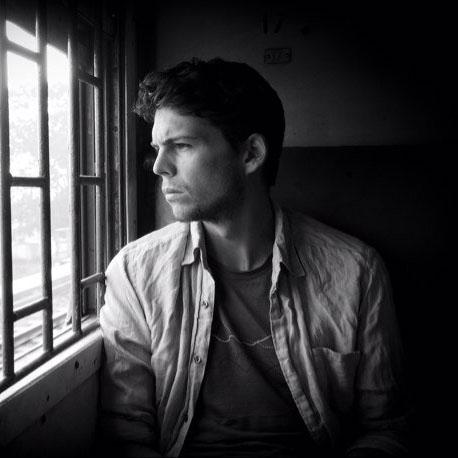 After earning a journalism degree at the University of King's College, Harley interned with Geographical magazine in London, UK, and for the Globe and Mail's South Asia bureau chief in Delhi. He has published writing and photography in the Globe and Mail, Geographical, and CNN, among others, but is most known for a how-to blog post about acquiring Indian travel visas in Kathmandu. He loves to climb mountains and cook dal roti—and takes great pride in being born on Salt Spring Island.
Carol Hilton, Copy Editor and Head of Research
Carol earned a master's of science in biology at Dalhousie University before making the leap to study journalism at Ryerson University. After cutting her teeth as a researcher at Canadian Geographic and Maclean's, she became a clinical reporter for the Medical Post and moved through the ranks to serve as managing editor. Originally from Halifax, Carol joined The Walrus in 2014.
Brian Morgan, Art Director
Brian studied printmaking at the Rhode Island School of Design and Emily Carr University (then Institute) of Art and Design. After a long stint as a bookseller in Vancouver, he worked as first a graphic designer and then an editorial designer, briefly for Saturday Night (2001), and later for The Walrus (2003–2005). With a number of talented collaborators, including Antonio de Luca and Jas Riyait, he has worked for C Magazine, Dose, and Globe Investor. Before he rejoined The Walrus in 2008, Brian was the deputy art director for Maclean's.
Paul Kim, Senior Designer
Paul studied at the University of Manitoba School of Art, where he majored in Graphic Design. Before joining The Walrus in 2005, he worked as a freelance illustrator and served as art director and designer for Canadian Dimension.
Meredith Holigroski, Designer
Meredith studied graphic design and printmaking at the University of Manitoba School of Art. After moving to Toronto, she worked as a designer for the Globe and Mail before joining The Walrus in the fall of 2011.
Nick Mount, Fiction Editor
Derek Shapton
Nick is a nationally recognized student and teacher of Canadian literature, an associate professor in the Department of English at the University of Toronto, and the author of the prize-winning When Canadian Literature Moved to New York (UTP, 2005). Besides courses in Canadian literature, he teaches the department's popular first-year course, ENG140 Literature for Our Time. His lectures for this class have been broadcast and podcast on TVO's Big Ideas and used in other courses across Canada. In 2011, he was awarded a 3M National Teaching Fellowship, the country's highest teaching award.
Michael Lista, Poetry Editor
Michael is the author of Bloom, a book of poems about Canadian physicist Louis Slotin, which was named a Quill & Quire Book of the Year. He writes a popular column on poetry for the National Post. His poems and essays appear in The Best Canadian Poetry, Canadian Notes and Queries, Maisonneuve, Poetry, and elsewhere; his work has been nominated for Canada's National Magazine Award, and America's Pushcart Prize. He joined The Walrus in 2012.
Matthew McKinnon, Online Editor
Dave Gillespie
Matthew has been a writer and an editor since 1999, and The Walrus's online editor and web designer since 2009. He has a degree in journalism from Toronto's Ryerson University, and attended the Banff Centre's Literary Journalism program. He is a past winner of six National Magazine Awards. One magical day he will learn how to dribble with his right hand.
Nic Boshart, Manager of Digital Initiatives
Alisha Lynn
Nic has hitchhiked across Newfoundland, lived on a boat north of Vancouver Island, and spent at least one night in a Winnipeg Tim Horton's. A founding member of literary press Invisible Publishing, he himself has written nothing of note, aside from some regular expressions to remove apostrophes from Excel spreadsheets. He has previously worked at eBOUND Canada, BookNet Canada, and Student Vote, and teaches Digital Publishing and Production in the book publishing program at Ryerson University's Chang School of Continuing Education. He joined the Walrus Foundation in 2012.
Justin Girard, Digital Developer
Justin consults with businesses about software architecture, artificial intelligence, and machine learning. He has developed applications and worked with dozens of clients over the past decade, including Save the Children, Oxfam, CIBC, and Thales Systems. In 2012 he returned to university to earn a master's of Space Mechatronics from the University of Toronto, aspiring to become part of the artificial intelligence research community. In his spare time he writes science fiction and develops indie video games.
Stacey May Fowles, Circulation and Marketing Director
Lisa Kannakko
Stacey May is a circulation professional, novelist, essayist, and reviewer. Her writing has appeared in various magazines and journals, including The Walrus, Quill & Quire, Elle Canada, Hazlitt, and Maisonneuve. She has been widely anthologized in Nobody Passes; First Person Queer; Yes Means Yes; and PEN Canada's Finding the Words. She is a regular contributor to the National Post, and her latest novel, Infidelity, was out with ECW Press in 2013. It was selected as an Amazon Best Book of 2013.
Nick R. Cino, Sales Director
Nick has been director of sales for the past three years. Before coming to The Walrus, he worked with Maclean's, MoneySense, Profit, Publicitas, and the St. Clair Group, where he increased revenue growth across all platforms—print, broadcast, digital, special projects, and events—in the news, business, sports, and arts and culture media categories.
Joseph Connolly, Account Manager
Joseph studied commerce and political science at St. Francis Xavier University. He has worked in British Columbia's logging industry, in the oil fields of Alberta, and in construction throughout Nova Scotia. Joseph joined The Walrus in 2010.
Sharon Coates, Production Director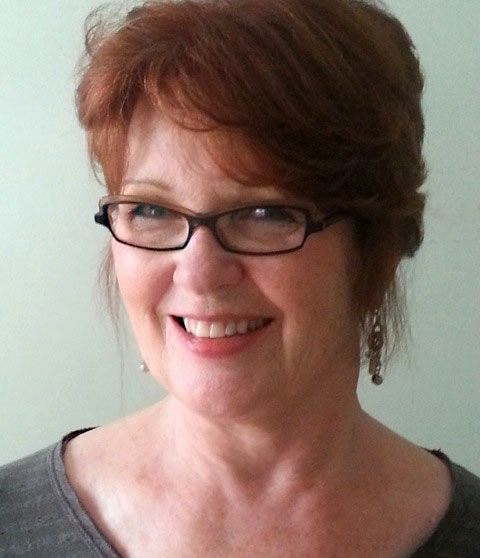 Sharon has been the production director of The Walrus since it launched in 2003. She has over thirty years of experience as a magazine print production specialist. In addition to The Walrus, she has worked with Saturday Night, Cottage Life, House & Home, British Columbia Magazine, Inside Entertainment, National Post Business, Harlequin Books, Buffalo Spree, and Compass Marketing. She can knit a mean sweater, and is able to stay on her horse through gravity-defying spins.
Michael Fraiman, Chawkers Fellow
Amanda Kwan, Chawkers Fellow
Amanda has a BA from the University of Toronto, where she majored in political science and journalism—the latter of which she chose to study based on the misguided notion that a degree related to publishing would be more practical than those other disciplines in the liberal arts. Before starting at The Walrus, she interned at the Globe and Mail and the Toronto Star. Amanda likes to read magazines.
Mary Newman, Chawkers Fellow
Mary graduated from Manchester University with a bachelor's degree in philosophy and religion. Prior to moving to Canada from London, England, she worked for BBC Radio 4 in news and current affairs, mentored refugees, and played bass guitar in a metal band. She is particularly interested in fine art, film, and food.
Erin Prendergast, Development Director
Erin joined the Walrus Foundation in June 2013. She is a certified fundraising executive and also holds a master's degree in publishing from Simon Fraser University. Before coming here, Erin worked at the Art Gallery of Ontario for nearly fourteen years as manager of the successful $300 million Transformation AGO campaign and various other projects.
David Leonard, Events Director
David plans and produces dozens of fundraising events each year, including an annual gala that the Globe and Mail has called a "legendary bash" and Hello! Canada has called a "must-attend affair." In 2012, he was a finalist for BizBash's award for fund-raising event planner of the year. Prior to his time at the Walrus Foundation, David campaigned for Canopy, an environmental NGO, and he worked for almost a decade as a publicist and event producer for Canadian and international book publishers and authors. He currently volunteers for a number of charitable organizations, occasionally DJs, and is the creator of a popular, crowd-sourced Twitter weather service, the #DLWS.
Stephanie Damgaard, Development Coordinator
Before settling in Toronto and joining the Walrus Foundation in August 2013, Stephanie was associate programmer of Canadian films at the Vancouver International Film Festival. She has also worked in fundraising for Canada's longest-running performing arts festival for children and at the academic journal BC Studies. She has a degree in art history from the University of British Columbia.
Miranda Newman, Events Coordinator
Miranda began her stint with the Walrus Foundation as an events intern in 2012 before getting hired on as the events and special projects coordinator in 2013. Prior to joining the Walrus Foundation, Miranda was the publicity, marketing, and circulation director for the Ryerson Review of Journalism. She has also worked as a communications consultant in the tech and real estate sectors. Miranda holds a degree in journalism from Ryerson University.
Blair Elliott, Events Assistant
Brenna Baggs, Marketing Coordinator
Brenna has worked in media relations and arts marketing for the Barbican Centre in London, UK, and for the International Festival of Authors in Toronto. She has an MA in Creative Cities from King's College London, where she studied the intersections of urban planning, the cultural industries, and economics. She also has a BA in English literature from McGill University. She joined the Walrus Foundation in 2014.
Renée Montpellier, Operations Director